A keen eyed observer forwarded the plea to raise bail money for accused Fullerton killer cop Manny Ramos, by someone named Benjamin Lira, on a website called Big City Cop. We posted about this earlier today.
There is an FPD cop named Benjamin Lira so this is no case of mistaken identity.
The logo of this charming association of paranoid bullies with guns and badges is a skull and crossbones set. Across the forehead of the skull is the telling phrase (in Latin) oderint dum metuant.
"Let them hate so long as they fear." The favored phrase of the Roman Emperor Caligula, who favored incest, murder, incest, oh, and did I say murder? Now that's fitting.
Yet a curious motto for people sworn to serve and protect the public; but not at all strange for those afflicted with a twisted narcissism co-joined with a deep paranoia and a pathetic sense of entitlement.
How sick minds like these ever got hold of badges and guns is beyond me, but not beyond enablers like Pat McKinley who is one of them.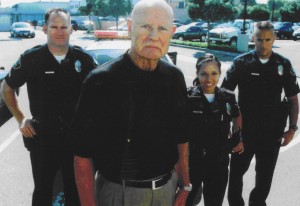 Oh, yes. It is a cult.