911…Please Send Help Immediately!
Here's a bit of exciting news coming out of the County Health Care Agency that is the local entity that oversees Emergency Medical Service provision. A new trend may be emerging.
It's about the idea contracting with private service providers for paramedic services. The model is pretty simple: the paramedic goes with the ambulance, not with one of a city's fire engine companies, who necessarily escorts their paramedic to an accident scene then has to toodle on over to the hospital to pick up their boy who has meanwhile accompanied the private ambulance to the ER.
And never a fire in sight; a fire crew mostly just driving around in their big shiny engine, sight-seeing.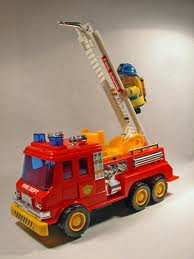 The present scenario is so dysfunctional it's amazing that it has lasted as long as it has. And that's a backwards tribute to the "firefighter" lobby who knew fires were decreasing a long time ago and got their foot in the paramedic door; and to the supine politicians who let them do it.
But, as they say, that was then. And this is now. Municipalities are being crushed under the burden of "public safety" salaries and pensions and the current way of doing things is apparently no longer deemed to be carved in stone.
Amen. Maybe we can all be Hero now!