Painting Yourself Into A Corner. Goofball Sidhu's Strange, Shrinking World
Let's set aside the whole trustworthiness, perjury, incarceration problems of Harry Sidhu for a moment. Well, not the trustworthy thing.
When I learned other day about Sidhu carpetbagging two different districts in the same election I was intrigued. See, he's carpetbagging the 4th Supervisorial District as we all know. It turns out he is also carpetbagging the 69th Assembly District in order to try to get himself on the GOP Central Committee for that district.
The idea here seems to be to maximize Smilin' Sidhu's exposure to the electorate in the 4th District election, and hence get more votes for the universal Mayor Pro Tem.
My first thought was, gee, how much overlap is there between those two districts? How many Republican votes are there in that overlap, anyhow? Very many? But most importantly, if he gets elected to the Central Committee, what kind of living and lifestyle opportunities is that going to leave the rich dude and his family who really live in an "elegant estate" in the Anaheim Hills?
The answer is not many. The only overlap is a strip of territory that extends north from where Sudhu is pretending to live now, through central Anaheim between Harbor Boulevard and East Street. It gets as far north as Sycamore. Much of this turf is commercial and industrial, and much of it, well, barrio. And all of it is pretty marginal for a guy who currently owns his own tennis court, swimming pool, aviary, and a boat called the The Taj Mahal. The shopping carts won't impress visitors, that's for sure.
Of course Sidhu could move into our friend Colony Rabble's neighborhood and remodel a vintage home. But how likely is that? Harry better hope the pit bulls don't get the peacocks.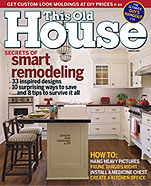 If Sidhu wins a place on the GOP Central Committee, will he just stay put as a renter on Lucky Way (that so far hasn't been very lucky for him)? Or, what seems a lot more likely, will he just immediately quit and head back to the hills?
Any way you slice it, it's a pretty reasonable conclusion that his GOP Central Committee bid is just another Sidhu scam – a petty vote grubbing scheme in which the utterly arrogant Sidhu thumbs his nose at Republicans in the 69th Assembly District whom he has zero intention of representing.
If they really wanted to punish Sidhu, the Republicans in this District should elect him to the Central Committee – and roll out the welcome mat.