The other day Red County blogger and First 5 fat-skimmer Matthew Cunningham eagerly scampered up to Fullerton to film a press event in front of the police department by a group called "Crime Victims United." The group was making a laughable attempt to associate Shawn Nelson's website with victims of crime.
With the help of my Friend and Red County blogger Chip Hanlon, FFFF did a little digging into the background of Crime Victims United to see what they were all about.  When the curtain was pulled back, Chip discovered that several union lobbyists are also high-level staffers of this organization.
You see, Wayne Ordos is a political adviser who is listed as a staffer and attorney for Crime Victims United.
But Wayne is also the organizer for the OCEA political action committee.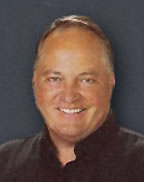 Wayne's claim to fame includes other union PAC's such as "Minorities in Law Enforcement Independent Expenditure Committee" and "CAUSE Law Enforcement Independent Expenditure Committee." Those PACs bring in hundreds of thousands of dollars to fight for enormous union benefits to the detriment of taxpayers.
We don't have time to go through the rest of the extensive list of staffers and board members at Crime Victims United, but I'll bet that more union connections float to the top.
Here's what matters in the end — the unions will stop at nothing to deceive voters into voting for a pro-union candidate like Harry Sidhu. But we'll keep shining a light on the lies and deception until the unions are defeated and good leaders are elected.
Perhaps we can look forward to more combined efforts with Chip Hanlon's Red County blog to fight perpetual government growth. With the awareness of the electorate, we can take the wind out of the unions' sail and their candidate Harry "Carpetbagger" Sidhu for a Nelson victory.