Neither rain, nor snow, nor thieves…
…shall keep the postmen from their appointed rounds.
It was a busy week for Fullerton's trusty mail carriers. Here are some of the more entertaining pieces that landed in our Friends' mailboxes in the last few days. As always, click to enlarge.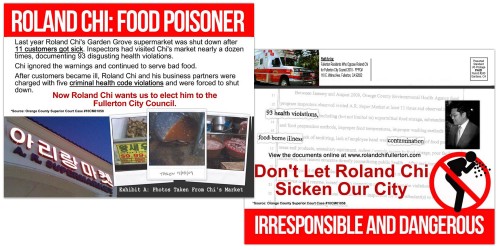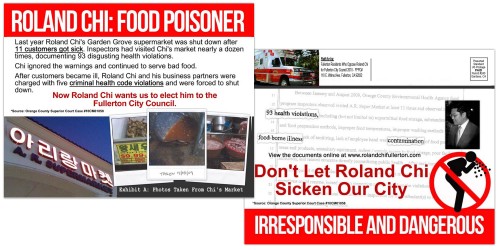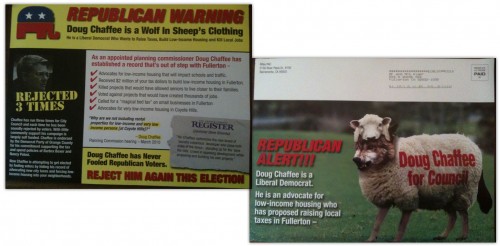 I have a feeling there are going to be a lot of hit pieces this year.