That was Hide and Seek Sidhu's campaign mantra. And it seems as if his pals at the OCEA are serious about creating jobs, too. Here is an entry from craigslist a helpful Friend forwarded:
Communications Coordinator
Date: 2010-06-23,  9:07AM
The Orange County Employees Association was established in 1937 and represents many employees of the County of Orange and numerous cities and districts in Orange County.  We are looking for a person with creative and organized thinking, excellent multi-tasking skills, outgoing personality and a desire for a career in a people-oriented field.  This position requires an enthusiastic individual, self-motivated, who strives to get the job done right, exercises good judgment, pays attention to detail, and is always willing to learn something new.  We are located in Santa Ana and would prefer that the successful candidate live within 20 miles of our office.
Job Expectations:
Under limited supervision, provide a wide variety of moderately complex communication services, including but not limited to developing a quarterly magazine, updating website content, writing articles, and administering election campaigns. Required to have an in-depth knowledge of journalism principles and practices and English composition.
•    Must have some journalistic experience and be able to demonstrate the ability to write in a clear, concise, creative and expeditious manner.
•    In a very fast paced environment, have the ability to be well organized, creative, remember complex tasks and follow through daily, weekly, monthly, and annually.
•    Supervise and work closely with Communications Coordinator (Graphic Designer).
•    Serve as Senior Editor of the quarterly magazine; plan and produce each issue from beginning to end, including identifying articles, writing articles, and developing and working with others regarding ideas for magazine layout.  Work closely with printing company and post office.
•    Manage website content. Create content to be posted daily or weekly, ensure that the website is up-to-date. Recommend major changes to website design, direction and content to ensure it accurately represents and communicates information.
•    Must be able to work on multiple assignments simultaneously, use common sense and experience to prioritize work and budget time according to the importance of the project and the time available.  Assignments must often be completed under tight deadlines.
•    Develop and produce presentations, determine focus and format of presentations, research and develop editorial and graphic content, compile necessary materials.
•    Be highly skilled in the use of computers and the internet, with quick working knowledge of Microsoft Word, Excel, and Outlook.  Website experience highly desired.
•    Establish schedules, strategies and communications methods for providing effective communications and marketing programs that promote OCEA's goals.
•    Consistently follow through assignments to completion, honor deadlines, be detail-oriented and punctual at all times.  When needed, work afterhours to get the job done without being asked.
•    Be willing to assist others, and commit to placing team and organizational goals ahead of personal ambition.
•    Must be dependable and at work each day.
•    Must have a positive attitude.
•    Work directly with staff, when needed, to proof or write necessary written materials.
•    Responsible for the gathering, preparation and control of records for the Communications Division.
•    Take photographs of a wide variety of onsite and offsite meetings, activities and events.
•    May serve as member of a team on communications-related projects.
If you are interested in this exciting opportunity, please email your resume with a cover letter that includes salary history, and samples of your writing to employment@oceamember.org.  We offer competitive salary with excellent benefits.  No phone calls please.
Compensation: Competitive salary, paid medical, 12 holidays, sick time, comp time, 401k matching, pension
Principals only. Recruiters, please don't contact this job poster.
Please, no phone calls about this job!
Please do not contact job poster about other services, products or commercial interests.
Hmm. I got to thinking about this, and a natural candidate came to mind. Aw, come on. You were thinking the same thing, right? Go ahead, admit it: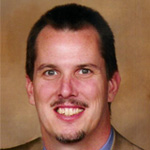 Of course they will not be paying anybody 200 simoleons an hour, but hey, in this downturn a job's a job, right?