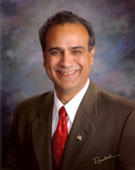 Our sources have informed us that Anaheim city councilman Harry Sidhu has just re-registered to vote at 2230 W. Lincoln Ave., Apt. 106 in Anaheim.  Since he actually lives in Anaheim Hills, he's obviously going to claim this address in the 4th District as his residence – so he can legally run for County Supervisor to replace Chris Norby.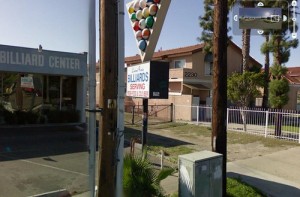 Wow, that hideous peach colored apartment block with no landscaping and dubious neighbors sure is a major step down from the "elegant Old Yorba Estate" that sprawls its lush-landscaped way across a wide swath of the 3rd Supervisorial District.
We also note that Harry is the only Sidhu that registered at this new address. After a hard day's campaigning will Harry come home to a cold, empty apartment? Well, not to worry. Besides a pool hall, the neighborhood offers other distractions that may compensate.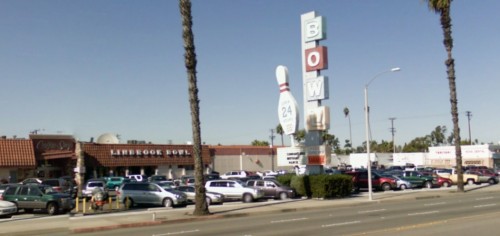 Harry's new home backs up to the Linbrook Bowl lanes where Harry can hobnob with his would-be kegling constituents!
Oh well. Just another carpetbagger. Ackerwoman, Galloway, Sidhu. They seem to be popping up like weeds lately, and as they pop up we will do our best to apply the appropriate herbicide.