Bill Hunt Talks the Talk: Liberty and Marijuana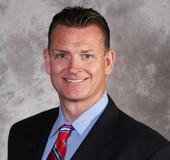 I just came across this interview on the "Johnson for America Blog" involving OC Sheriff candidate, former Lt. Bill Hunt. Check it out. I am principally interested in this Q & A exchange on the subject of marijuana:
Josiah Schmidt: As an experienced law enforcement official, what is your opinion on the possibility that California might legalize marijuana in the next election?
Bill Hunt: It is the job of the sheriff to support and uphold the laws of the state.  As it stands now, medical marijuana is legal in this state by a vote of the people.  It is not the job of the sheriff to try to circumvent the will of the people by collaborating with the federal government.  If marijuana is legalized I will treat it just like any other legal activity such as the use of alcohol.  Responsible alcohol consumption is not a violation of the law.  However, use by minors, driving under the influence, etc., are violations of law and they are enforced.
Wow. A comprehensive, straightforward, honest answer. Liberty, state's rights, common sense, and no bullshit about waging the counterproductive and bank-breaking War on Drugs – or any other empty chest thumping slogans. Hmm.
Well, okay. It's just talk. But I like what I'm hearing. I like it a lot.