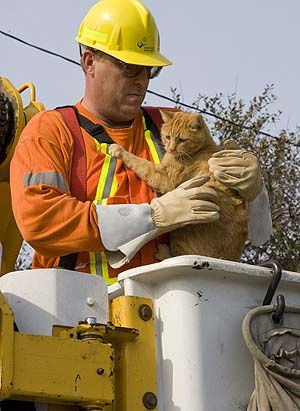 One of our eagle-eyed Friends has noted that for the past two weeks The Fullerton News Tribune's Barbara Giasone has written articles about a fellow named Marty Burbank doing good deeds, here and here.
Well good deed doing is fine, and we applaud good deed doers, but really, were either of these newsworthy in any real sense?
See, the problem we're having is that Marty Burbank has shown himself to be a big City Hall cheerleader in the past year, here. And on top of that he's running for Fullerton City Council in 2010. So is it more than just the coincidence of a local minor philanthropist getting his name in the paper? Hmm.  Since we had never even heard of the guy (or any previous good deeds) until last summer may we be forgiven a little cynicism? But really, wouldn't the same thing have occurred to Giasone? Maybe it did. And maybe she's just passing along stuff from a campaign PR guy.