Carona Insider Backs Craig Hunter for OC Sheriff
Shortly after Anaheim cop Craig Hunter announced his candidacy for OC Sheriff, a PAC called OCCCWS jumped to endorse him. Of course we found that interesting, since "Ordinary California Citizens Concerned With Safety" is primarily focused on issuance of concealed weapons permits to civilians, an issue on which candidate Bill Hunt has taken the most pro-2nd amendment stance possible.
So why wouldn't this gun PAC get behind Bill Hunt instead of launching their own candidate?
According to our sources, OCCCWS is a front for a company called "Greg Block Firearms Training" in Huntington Beach. Those who have been following the improvements to the concealed weapons permit (CCW) process over the years know that Greg Block was a civilian who Mike Carona allowed to hold unusual influence within the OC Sheriff's department.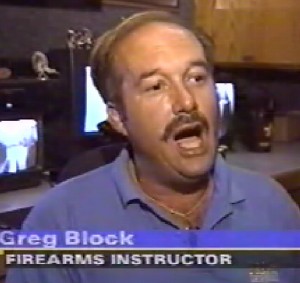 Back in Carona's corrupt heyday, most Orange County CCW applicants gathered on an internet forum called californiaccw.org to seek advice on applying for a permit. Greg Block ran the forum, offering advice to gun permit applicants, selling his training classes and sharing details on Sheriff's department internals with curious gun nuts.
It wasn't long before the power of Block's OCSD connections went to his head. Archived forum posts from the now-defunct website show that Greg Block held his insider influence in a threatening manner over the heads of potential gun permit applicants, going as far as reaching inside the department to sabotage the application of an individual who dared to question interim Sheriff Jack Anderson's policy. Evidence of this appalling abuse will be revealed soon enough.
So back to Craig Hunter's run for OC Sheriff:  Is Greg Block seeking to restore his influence on the department via OCCCWS? A firearms instructor who used insider connections to shove applicants through Carona's department procedures sure would have a strong interest in putting a friend back in office.
And why the animosity towards Bill Hunt, who ran against Carona and accused him of running an incompetent department? Are Block and OCCCWS harboring a grudge against the man who spoke out against his Caronian meal ticket?