There isn't much worse in this world than a sad clown.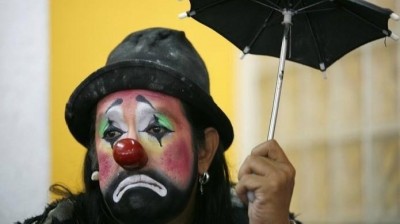 I feel for this clown. Something bad happened to him. He's a clown! He's supposed to be happy. He's not. Clearly this is wrong. This is not his natural state.
One could say the same thing about a man. A man who's not in his natural state is a sad thing to behold. He's supposed to be something. He's supposed to exude something.  For some men it's confidence. For others, it's strength. For a few men, it's hope or inspiration. Whatever it is, a man's natural state is something good.
Whatever it is, be you.
Celebrate.
Unless you're a whiny little bitch.