Okay stifle the snickers, 8th graders.
Art Pedroza over at the the Orange Juice blog did a post today about the phantom candidate, Sue Perez, pulling a campaignus interruptus in a putative bid for the 34th State Senate seat currently held by Lou Correa. This was important to us for two reasons: part of the 34th District includes Fullerton. And Sue Perez lives in the 33rd District. We have already posted on this woman's carpetbagging candidacy, here.
Of course Art's main thrust was to immediately poke holes in his newest target, Supervisor Janet Nguyen, who for some reason decided to let herself be named co-chair of this unknown wingnut's effort. The other co-chair,  frighteningly enough, was our own brainless scarecrow, 33rd District State Senator Mimi Walters, who, not coincidentally also championed the hollow, illegal candidacy of the Ackerwoman. Figures. Ah, more Repuglican values we can count on.
At any rate both of these co-chairs have been spared the humiliation of seeing their candidate get the living shit kicked out of her by Correa. So that worked out okay for them.
The story that is being circulated is that Perez has some baggage. Pedroza hazily speculates that this involves her carpetbagging and her husband's appointment to the Anaheim Planning Commission by Lorri Galloway.  This seems like small change to us, especially since Perez has apparently been employed by the bizzaros at the Trinity Broadcast Network.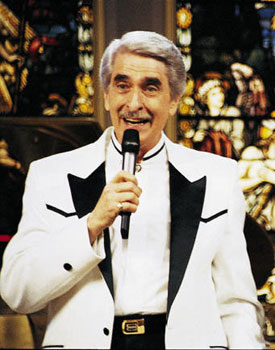 So poor Jerb Cunningham, who has spilled lotsa ink badmouthing Lou Correa, is still in search of a God-fearing candidate. Good luck little fella. Maybe your hero Dick "I don't look so good in stripes" Ackerman can scrounge up another Lynn "the Bulldozer" Daucher for us.