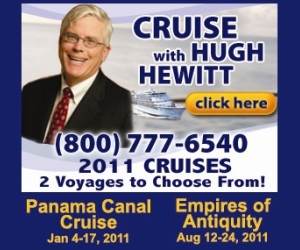 The other day we re-ran a post from last year questioning how repuglican yakmouth Hugh Hewitt was qualified to be on OC's version of Rob Reiner's tax and redistribute Children and Families Commission. See, we didn't believe he could possibly meet the requirements for membership defined in the County ordinance.
Watching yesterday's Board meeting provided some enlightenment and showed how much Supervisor BillCampbell, who chairs this ultra-liberal commission, wants Hewitt on there. Badly.
As Campbell explained, Hewitt does indeed qualify in the education category. How? Because he is a director of the local branch of something called Young Life. I googled the name and found this. Not much to go on. No list of directors, so we'll just have to take Hugh's word for it. But check it out. It's a Christian-based program for adolescents. This has zero to do with 0-5 child development and nothing to do with any professional qualifications for anything, so at least now we can be completely satisfied that Hewitt's appointment was always bogus.
But as they say on TV infomercials: wait, there's more!
According to Supervisor Shawn Nelson, who objected to Hewitt's appointment, the latter missed seven meetings in a twelve moth period, and, per the code, was automatically removed from the Commission. Of course the Commission staff never notified the Board of Supervisors as the law requires. Hewitt was simply permitted to keep participating in the few meetings he was able to make, and was casually "re-appointed" along with the rest of the incumbents. And on that subject Nelson demonstrated that no solicitation for new members had ever been made – also required by the law.
So there you have it. A packed, opaque Commission doing whatever the hell it damn well pleases, and answerable to nobody, except presumably, its grossly overpaid Executive Director and his protector Bill Campbell.