We Get Mail…And Other Stuff
Here at FFFF HQ we always leave the door open for Fullerton citizens to share their issues. This instance is a little different. We received (anonymously) a statement that purports to be by a 5th District resident. I don't know who wrote it, or in what context it was written. I don't need to know. It is a well-written, eloquent, and damning indictment of Ahmad Zahra's weepy, sleezy, self-serving 4 year tenure on the Fullerton City Council. And it's all true.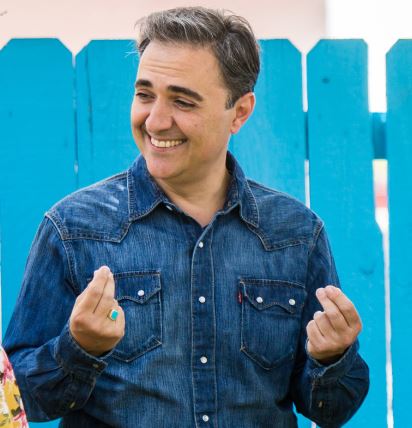 Here's the statement as we received it:
"1. Mr. Zahra denied the voters of Fullerton the opportunity to elect a member to a half term on the Fullerton City Council. Although he at first vocally supported an election to fill the at-large seat vacated by Jesus Silva on the Fullerton City Council, Mr. Zahra ultimately voted to appoint someone to the two year remainder of this term despite dozens of public speakers from all backgrounds pleading for a special election. Mr. Zahra argued that a special election would be too expensive, but went on to support at least one other questionable expenditure far in excess of the estimated cost of such an election.
"2. Following the appointment of Jan Flory to the aforementioned two year seat on the city council, she joined council member Jennifer Fitzgerald and Mr. Zahra himself in appointing Mr. Zahra to a paid seat on the Board of the Orange County Water District, supplanting the city's then current representative, whose term had not yet expired. The vote gave the appearance of an obvious quid pro quo, wherein Mr. Zahra supported appointing Ms. Flory to the council in exchange for her support in appointing him as Fullerton's representative to the OCWD.
"3. Mr. Zahra consistently voted to support spending over a million dollars on legal fees to sue two writers from the Friends for Fullerton's Future blog who downloaded private files from an unguarded and publicly available folder on the city's website— a folder to which the city itself had directed the bloggers. The blog's publication of of at least some of these files revealed incompetence and malfeasance on the part of the city's administration and police department. In addition to being an enormous waste of public funds on a suit the city was unlikely to win, this lawsuit represented a serious attack on freedom of the press, on par with legal actions taken against the publication of the Pentagon Papers fifty years ago—that is, an attempt by government to suppress publication of materials embarrassing to it and to punish news outlets who would do so. Council member Zahra's support of this lawsuit alone should be reason for any news organization to decline to endorse him for public office.
"4. Mr. Zahra participated in a council subcommittee consisting of himself and then Council member Jennifer Fitzgerald. This economic development subcommittee held meetings behind closed doors with no publicly available agendas, no publicized meetings times or places, and no subsequent public notes. The public were not invited to attend. No one knows what was discussed in these meetings.
"5. No notes were ever made available from the aforementioned subcommittee meetings, but Mr. Zahra subsequently supported, with great enthusiasm, the development of the former Kimberly Clark property into a massive warehouse distribution site for Goodman Logistics, a frequent host of Amazon delivery services. It is no exaggeration to state that Goodman subsequently stripped the site of every living tree, including a perimeter of large, mature pine trees and groves of fruit trees that included the last orange tree orchard in Fullerton.
"6. Mr. Zahra falsely claimed authorship of a story about the Orange County Water District submitted for publication and ultimately published by The Fullerton Observer. Subsequent discovery that the article was actually authored by OCWD staff caused public embarrassment to the Observer and revealed that Mr. Zahra was willing to uncritically and deceptively pass along an agency's public relations material to The Fullerton Observer as his own writing, casting clear doubt about the independence of his representation of Fullerton on the Board of this agency as well as his trustworthiness as a public official.
"7. Mr. Zahra has refused to reveal the ultimate disposition of criminal charges brought against him while serving on the council. Although the charges were reported by the Observer to have been dismissed, court records were sealed, denying the public the right to know what actually happened in the case of a public official accused of assault and vandalism. Whether or not the charges were judged to be justified, Mr. Zahra should have revealed exactly how this case proceeded and how it was ultimately concluded to dispel any doubt in the minds of his constituents.
"8. Mr. Zahra appointed to the Planning Commission, arguably the most important and powerful committee or commission in the city, a representative for a pro-development organization Her role as director of this organization represented a clear conflict of interest between her profession and her public service. She ultimately resigned from the Commission part way through her term with no prior notice during one of its meetings, leaving before the meeting has been concluded the the evening. Such an appointment, in my opinion, calls into question Mr. Zahra's judgement.
"Additionally, we should remember that the 5th District was created to accommodate representation by the area's largely Latinx population—the only such district in the city. Endorsing the only non-Latino in this contest would not seem to advance this goal."