One of our correspondents in Fullerton's District 5 received a piece of political junk mail from Ahmad Zahra the other day. It was full of the usual Zahra bullshit about all he has accomplished – which in reality has been nothing much more than photobombing events organized by other people.
But we are interested in one photo on the mailer, a nice family photo I share, below.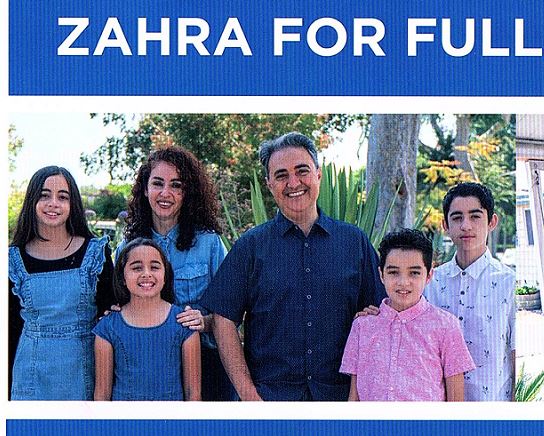 How precious…right out of central casting.
So c'mon, Zahra. How sad and cheap. Insta-family. Everybody knows you're a divorced gay man, and there is no wife and no kids in your brand narrative. This just smacks of desperate cynicism. But from a compulsive liar and malignant narcissist, not surprising. "Dad."