At Tuesday's council meeting District Five representative Ahmad Zahra finally addressed the issue of his arrest and the subsequent charges of battery and vandalism levelled by the District Attorney. Well, sort of. What came out of Zahra's mouth was a classic expatiation of painful vindication, meant, I guess, to justify the fact that his record had simply vanished.
Oh the agony! We were informed of a contentious divorce; of a mother "at-risk"; of veritable victimhood that was a distraction from the community serves he provides; of an "archaic" justice system; and of course his "clear cut" vindication.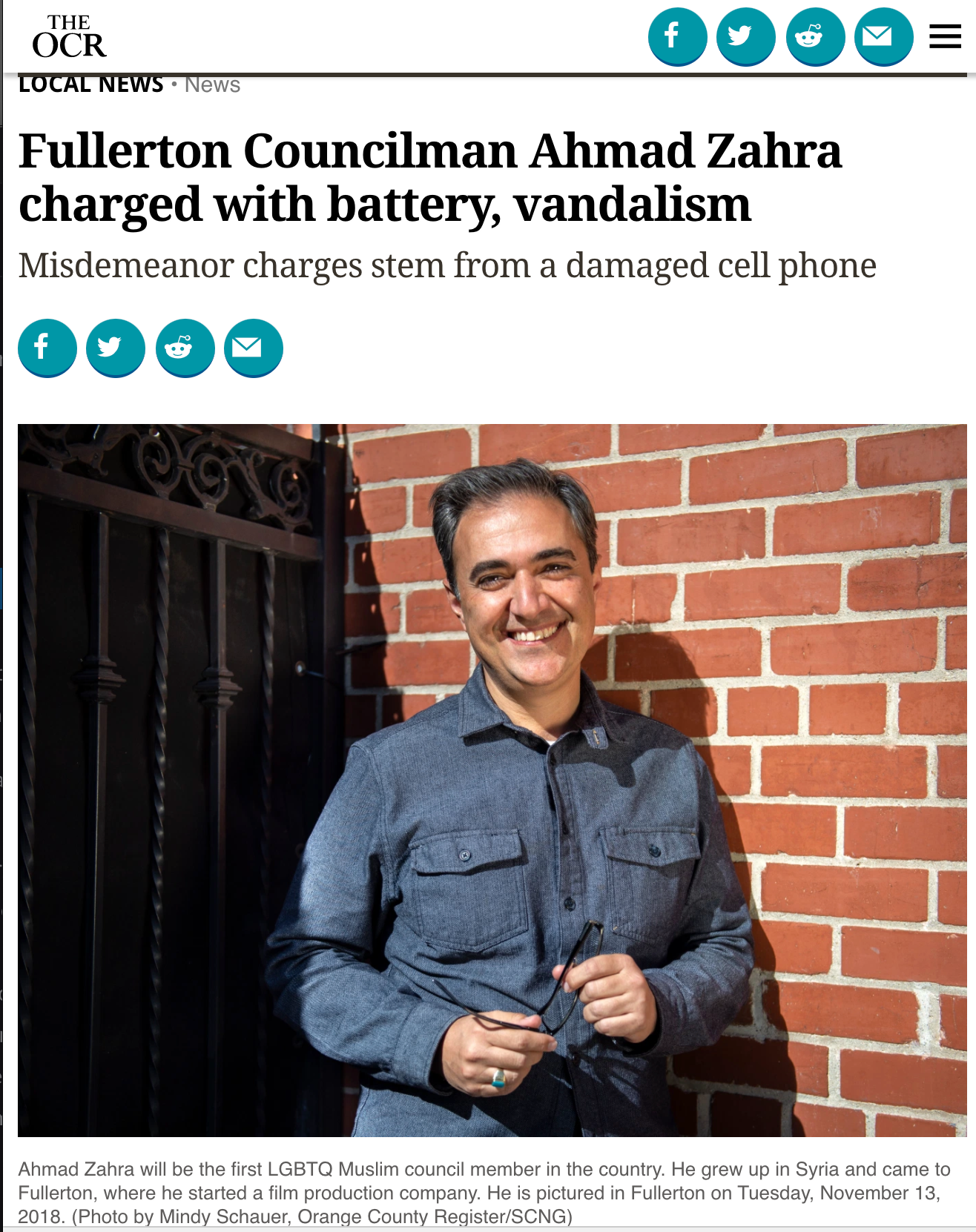 It's pretty hard to swallow the woeful mush from this arrogant little clam, whose demeanor on the city council has made it very easy to entertain a ring of plausibility to the charges. Something made his own cops arrest Zahra; and something caused the DA to charge Zahra. Obviously some deal was cut; or some witnesses persuaded themselves, or were persuaded, that testifying was not in their best interest.
Mr. Zahra can pontificate, preen and wander around Fullerton taking credit for others' work until next year when his one and only job is on the line. Then the fun will begin.