Tax Raiders Won't Play Fair
Well, really what did you expect. The political action committee that calls itself Fair Elections in Fullerton (or some other nonsensical bullshit) and that is promoting the 17% sales tax increase has been misbehaving. Not unusual, given that it is a creation of city employees and funded by union and there is a lot at stake for them.
Opposition No on S political signs have been destroyed and stolen, and replaced with Yes signs, signs that suggest our roads might be the beneficiary of our largess, and not true, of course.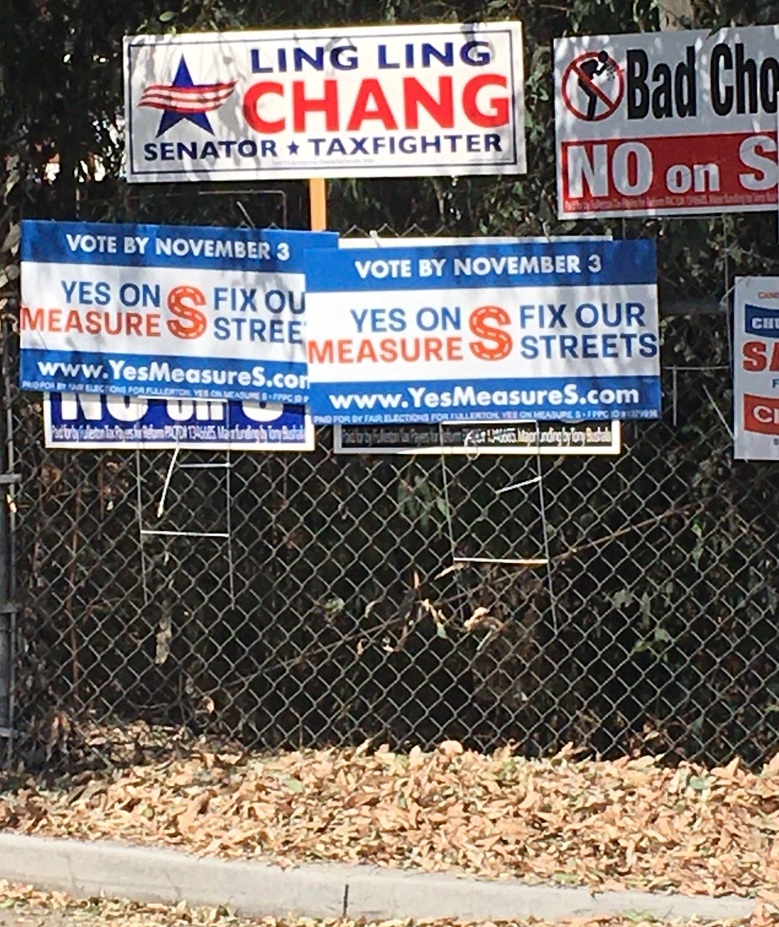 Here's a new ploy: actually covering No on S signs with their own, a shitty little tactic that fits so well with the entitlement attitude of our over-entitled "public safety" Heroes.