Phriday Photo Phun – Early Edition
I don't know about you humans, but I always find it amusing when a politician tries to look good on campaign material, but ends up really looking funny.
My former neighbor, Paulette Marshall is pretending to be a school teacher to run for County School Board. Actually she was just a typical bad local lawyer for years. In 2018 she created a phony address to run for your city council and then got busted, prosecuted, and eventually pleaded guilty to trespassing and theft charges. You would think that would be an instant disqualifier for future elective office, but in a county where her senile and crime abetting husband Doug "Bud" Chaffee can get elected County Supervisor, anything is possible if you blow enough of your kid's inheritance. Of course spending dough doesn't equate to success.
Here's a piece Mrs. Chaffee sent out. Humans with opposable thumbs cropped it to get rid of the stupid, misleading verbiage.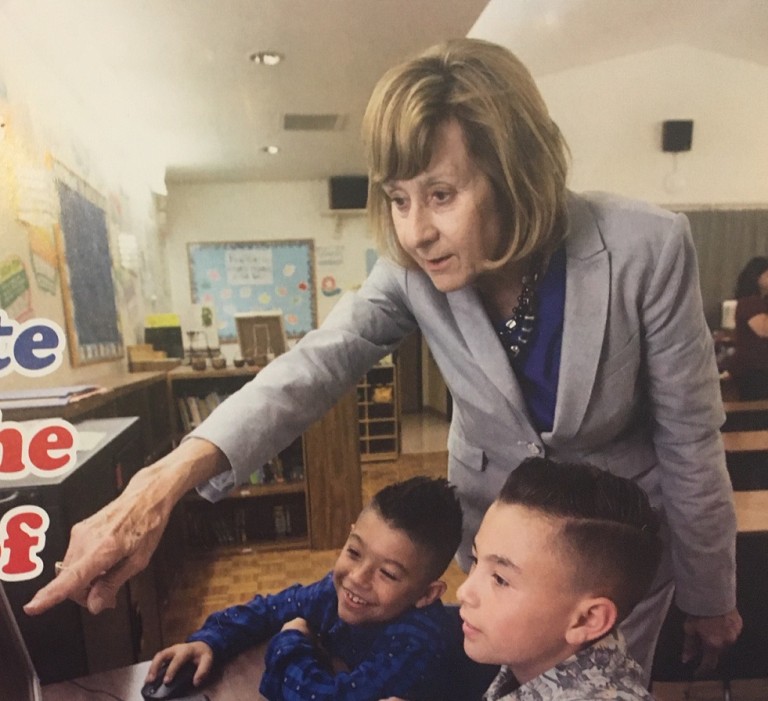 I couldn't think of what this reminded me of at first. Then I did"