Looking Out for the Little Guy (who makes more than $200,000 a year)
A few weeks ago the Fullerton Rag posted City Council-member Ahmad Zahra's comments to the Black Lives Matter protest in Fullerton on June 6. It is interesting snapshot on an elected Democrat's efforts to appease the party activists while keeping that sweet PE union cash flowing. It went about as well as you would expect (fast forward to 2:35 to hear the crowd turn):
The latest attempt to thread that needle comes courtesy of Faisal Qazi, a first time candidate who appears to be the Democrats de facto candidate for the Second District City Council race.  His facebook page currently advertises a pro-BLM tilt, which one would presume would mean he opposes the longstanding practice of covering up for problem officers. However, this (since deleted) post shows a pretty strong blind spot where public employees in general are concerned, which should call that assumption into question: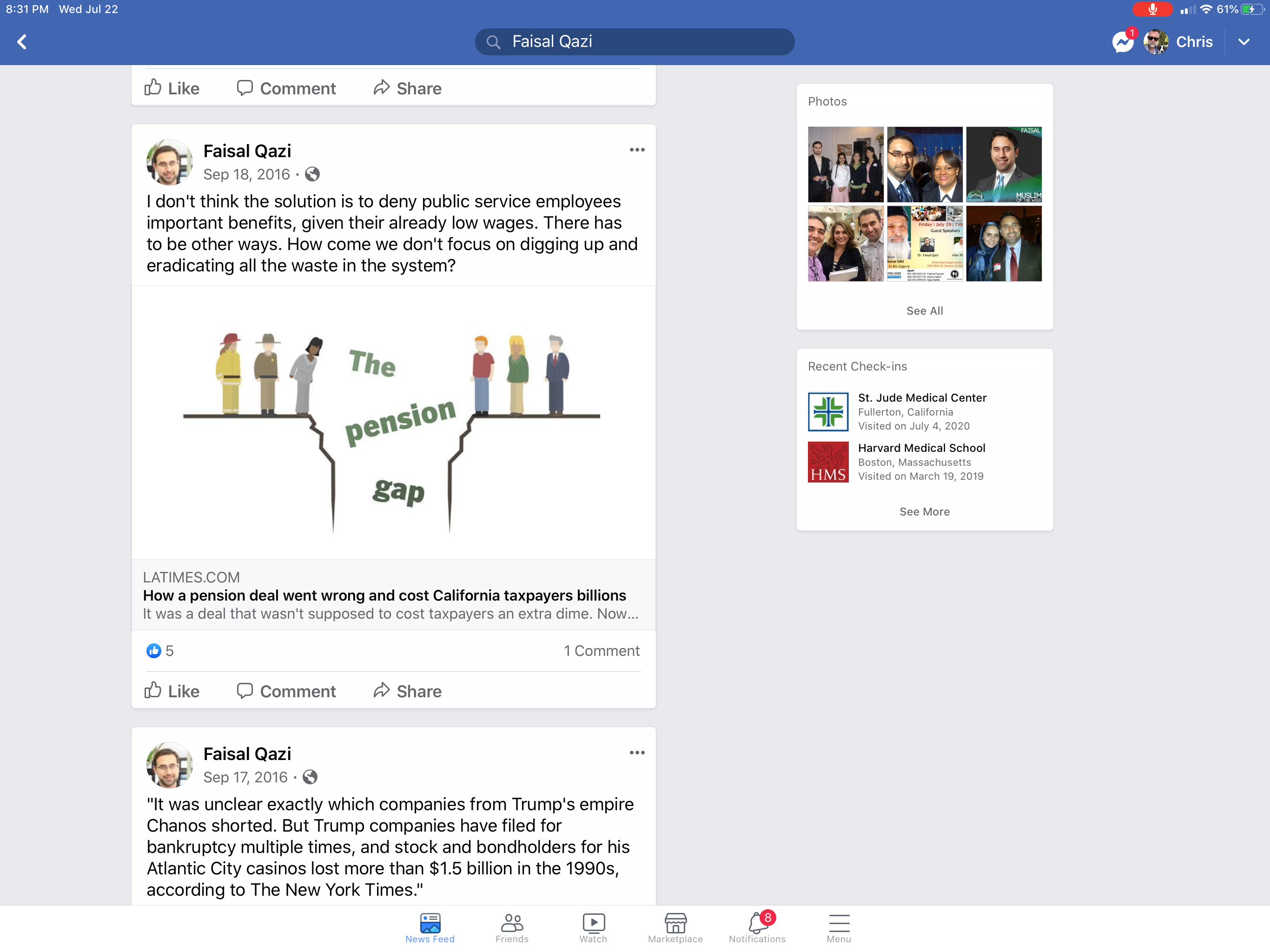 Apologies to longtime readers (for whom this will sound like a broken record) but, according to Transparent California, there are almost 200 City employees making at least $100,000 per year. And that is not counting benefits (the $100,000 club has over 600 members in our fair City when benefits are included). On what universe would this be considered "already low wages?"
Oh, and for extra irony, try guess which department most of the public employees in the $100,000+ club belong to?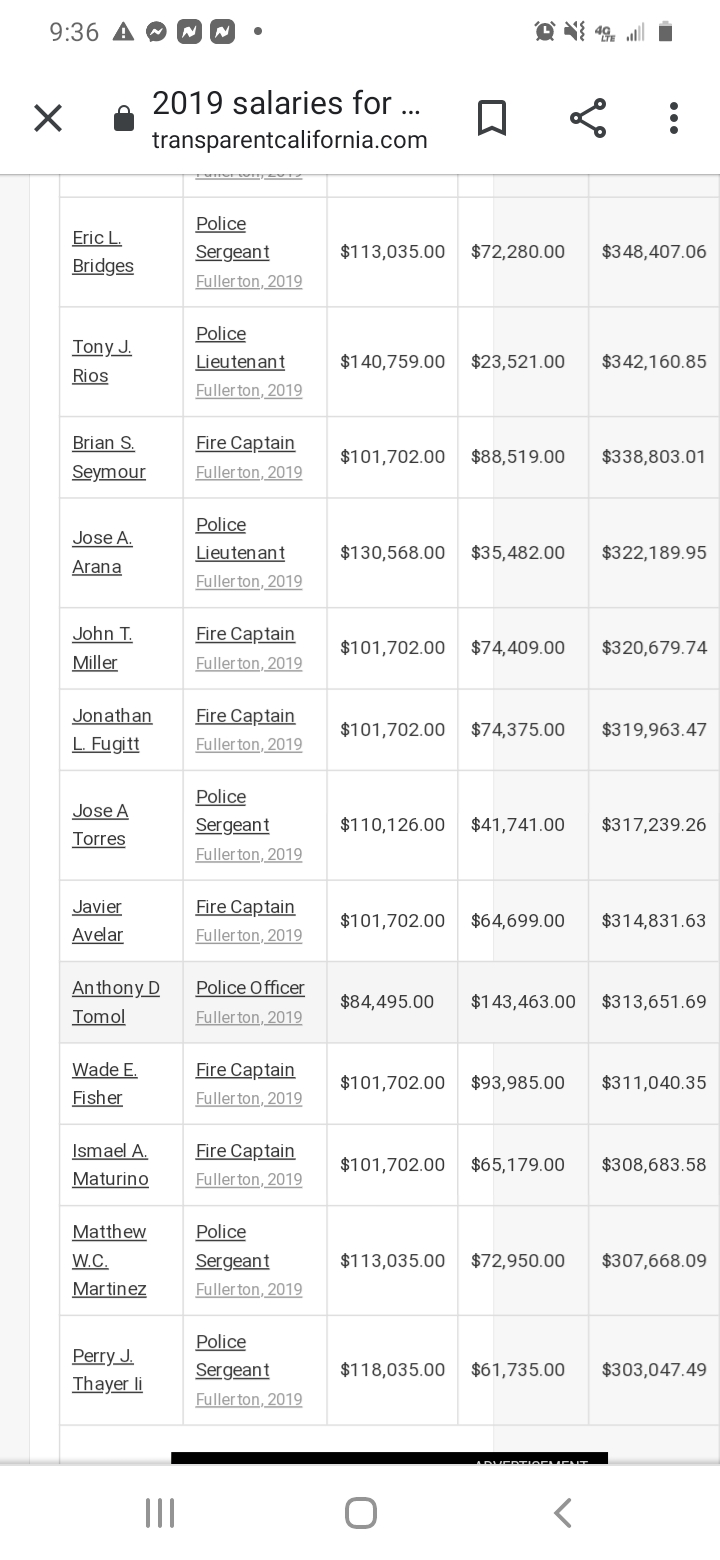 The problem in our local government, as friend of the blog Dave Zenger put it recently, is that too many people believe "the myth that (civil servants) are underpaid and hence deserve civil service pensions and protections. That may have been more or less true until the employees unionized, but it hasn't been true for 50 years." 
And the result? Generations of "fiscal conservatives" on the City Council who voted for every pay increase that crossed their desk, followed, apparently, by generations of BLM supporters with a see-no-evil approach in their own backyard to the core issue that gave rise to the movement in the first place. And who will probably also vote for every pay increase that crosses their desk. This is why we can't have nice things.