Meanwhile, Back @ the Ranch – Part 2
When a government sues its own citizens you have the spectacle of a taxpayer having to pay for for his defense and pay for the legal attack upon him. And what a sad, Kafkaesque sight it is.
Another disgusting passion play is when governments use your money to try to propagandize you for their scheme to take more of your money.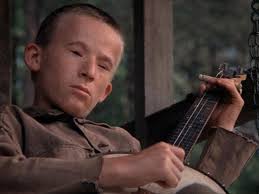 And so very recently the Fullerton City Manager Ken Domer paid to survey the local gentry about the state of the city.
It's a good thing the City has so much money to play with.
Lo and Behold! The survey is nothing other than:
An attempt to get you to prioritize the various messes the politician and bureaucrats have created, and,
Ignore the biggest problem – a vastly expensive, often criminal, and completely irredeemable police department; and,
Subtly offer a 1% sales tax as a way to fix the problems; and,
Failing that, howdja feel about a .75% sales tax? And,
Gather that prioritization information you gave them to fashion their propaganda campaign for the inevitable tax.
My advice is to ignore the survey except for amusement purposes and remember that we will have school district bond proposals on the ballot in 2020 as the insatiable maws of local government takes ever more and returns ever less.