Felz and Hughes become celebrities in Federal Court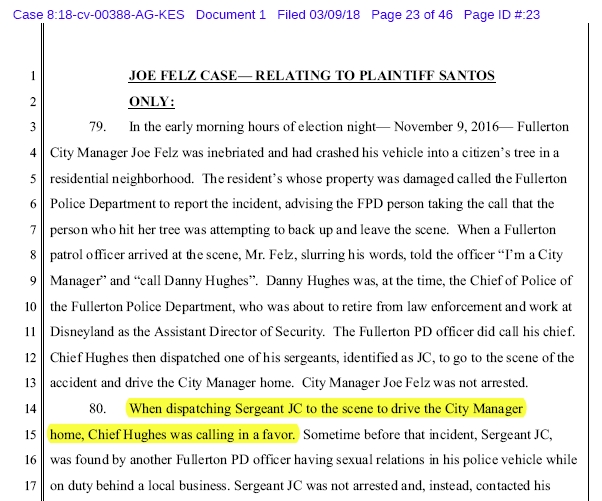 Remember the OCDA investigator who faced the wrath of Rackauckas and his minions for suggesting former Fullerton Police Chief Dan Hughes be charged with criminal obstruction?
Abraham Santos and co-plaintiff Tom Conklin have recently filed a lawsuit in Federal court.  Be sure to read pages 23-24 where it talks about our esteemed former City Manager Joe Felz and his wild DUI ride home.  "JC" refers to FPD Sergeant Jeff Corbett.
https://www.fullertonsfuture.org/wp-content/uploads/2018/03/Santos-Conklin_v_Rackauckas.pdf
Enjoy!