Woe to the Charitable Donor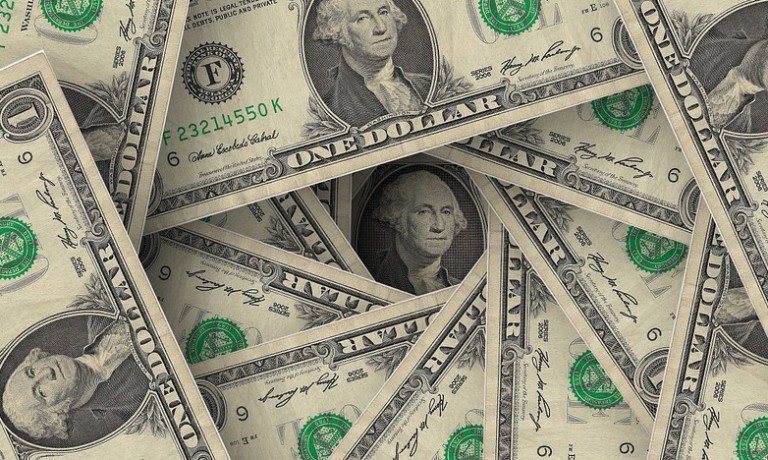 The City — but mostly the police department — periodically receives donations from various groups.  The donors range from businesses like McCoy Mills Ford, to local service groups such as the Elks Lodge, Rotary Clubs, Ebell Club, or even Fullerton residents.  Before anyone pummels me in the comments section for something I didn't say, I have nothing against these groups and I'm sure their intentions are good.
That being said, I suspect nobody realizes how their money is being (mis)spent once it leaves their hands and enters the City coffers.
After acceptance by the City Council, the money is generally moved to the "95" Trust/Slush Fund where donations, deposits, and other miscellaneous cash is kept.
The 95 Fund is not part of the City's budget.  The City Council does not currently vote on expenditures from this fund.
The 95 Fund is not audited, or included — like other funds — in the City's Comprehensive Annual Financial Report (CAFR).
Lax oversight and false promises should not come as a surprise.  Such is the case when the Fullerton Rotary Foundation gave $500 for the police Retired Senior Volunteer Program (RSVP).  Former Police Chief Dan Hughes made the following claim in his agenda letter to the City Council: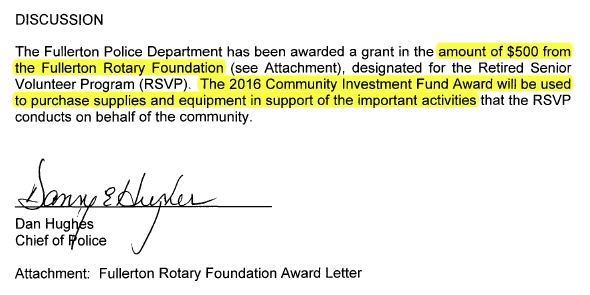 Below are the procurement card transactions for the last two-plus years on the RSVP account.  Remember, Dan Hughes said the money would be used for supplies and equipment…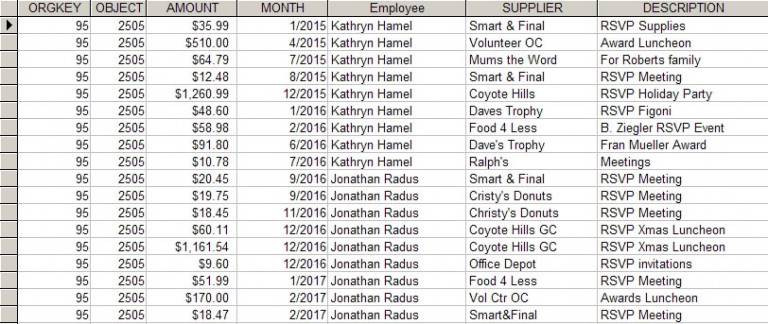 Dan Hughes made other questionable assurances about donated money.  To the best of my knowledge, there is no such fund (account) in memory of FPD officers Jerry Hatch or Tommy De La Rosa.  Nothing appears in the Chart of Accounts for either of their names.  (anybody in the know, feel free to correct me)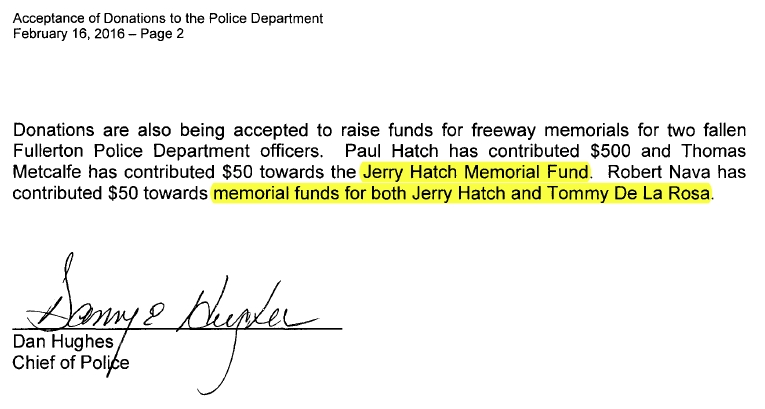 Paul Hatch, who donated $500, is the father of deceased FPD officer Jerry Hatch.  One has to wonder if Dan Hughes told the elder Hatch that, indeed, there was a fund in his son's name — when, in reality, there probably isn't one.
The Fullerton PD, like many others, has an Explorer program for teenagers.  If we take the website at face value, the meetings and duties resemble a college class coupled with part-time job.  Surprise!  The procurement card purchases tell a different story.  Pizza parties, bowling, airsoft games, trampoline jumping, $2100 of coins, and enough kettle corn to induce a coma.  They even charged some RSVP expenses to this account by mistake.
The check registers for the same time period show a handful of checks issued:
October 14, 2016 — Learning for Life  $18.75
September 16, 2016 — Orange County Law Enforcement Explorer Advisor Association (OCLEEAA)  $300.00
August 19, 2016 — Andrew Coyle  $127.16 
March 4, 2016 — Learning for Life  $41.25 
December 11, 2015 — Learning for Life  $250.00  
October 23, 2015 — Orange County Law Enforcement Explorer Advisor Association (OCLEEAA)  $300.00 
March 13, 2015 — Learning for Life  $355.00  
Moral of the story?  They spent more on bowling, pizza, and buffalo wings than on any educational materials for the explorers.
A sad state of affairs.