Pringle is Having A Party!
When it comes to influence peddling, nothing succeeds like alcohol and that's what Curt Pringle and Associates is peddling at the upcoming big SCAG event down in the desert.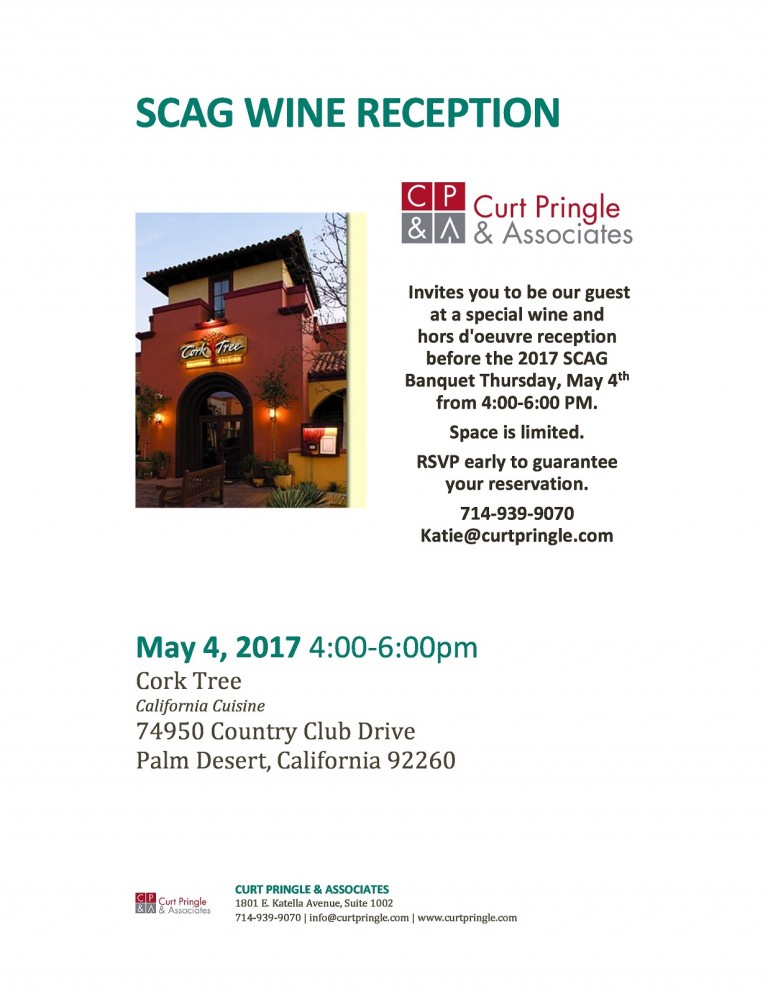 For the uninitiated, SCAG is "Southern California Association of Governments," a regional agglomeration of government planning know-it-alls whose vision for the future includes big expensive transit projectors, ever more stack and pack housing, and, well, you get the drift. Here's a funny Fullerton example of the mental perspicacity of one of their "senior" planners.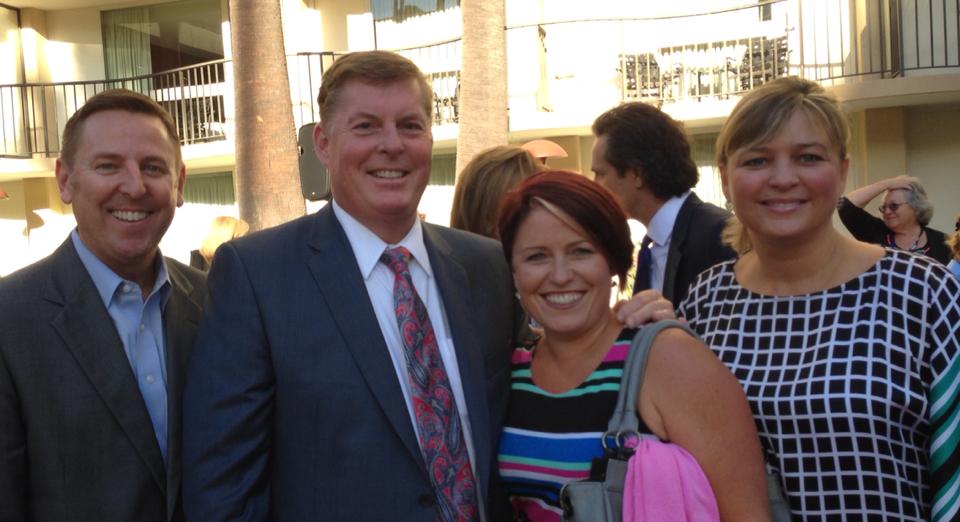 And Curt Pringle? That's the employer of our lobbyist-councilcreature, Jennifer Fitzgerald, whose sole loyalty on the Fullerton City Council appears to be to big out-of-town developers. What a match.
The idea that SCAG needs to shift its bulk down to a swanky Palm Desert resort just to celebrate the sort of future it wants to shove down our throats is laughable, but this is a Big Annual Event, and as you can imagine the tab is on the dues paying members – budget-busted cities just like ours. And what better way to get lobbied than at a free wine bar before the Big Banquet (yes they are throwing a "banquet" for themselves!).
Will Jennifer Fitzgerald be going this year? Will she be going as an elected official or as a lobbyist? Is there any difference in her mind? Probably not. It's called multi-tasking. Or God's Front Row Seat. Or something.