An unhappy customer left a comment yesterday on Facebook about a post FFFF ran regarding new signs at the depot that are not only physically obtrusive, but are also based on erroneous or outright fraudulent Municipal Code citations. These facts would bother a normal citizen, but not a gentleman named Wayne Elms who perceived something "outstanding" about these signs and something wrong with "lifeless losers" who would take exception to being lied to by their own government. Here's a snapshot: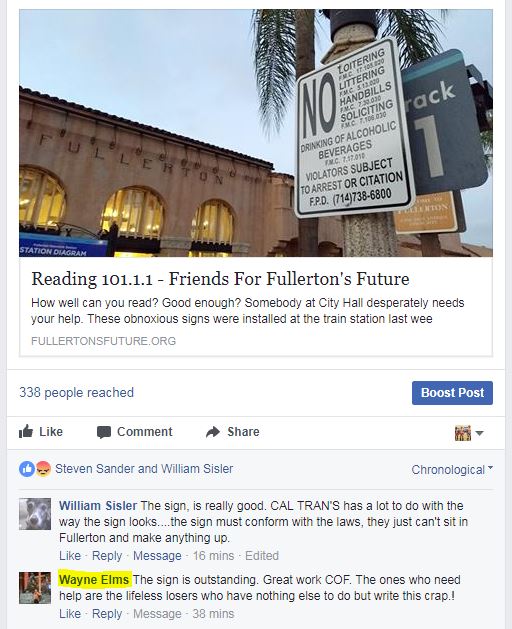 Naturally, a little investigation reveals that Wayne Elms may not be a normal citizen at all, but rather a highly compensated City employee whose function could be easily contracted out if the City were really interested in a balanced budget. Here's what the eloquent Stanley Wayne costs us every year: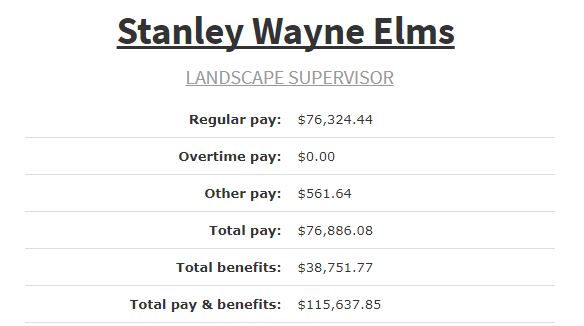 When FFFF asked the slippery Elms if he had anything to do with the installation of the fraudulent signs, he decided to delete his own comment.