No, You Can't Make This Stuff Up
The other day I discovered this notice from the City. It's a class for citizens to help their fiscal literacy. And unlike the proverbial lunch, it's free!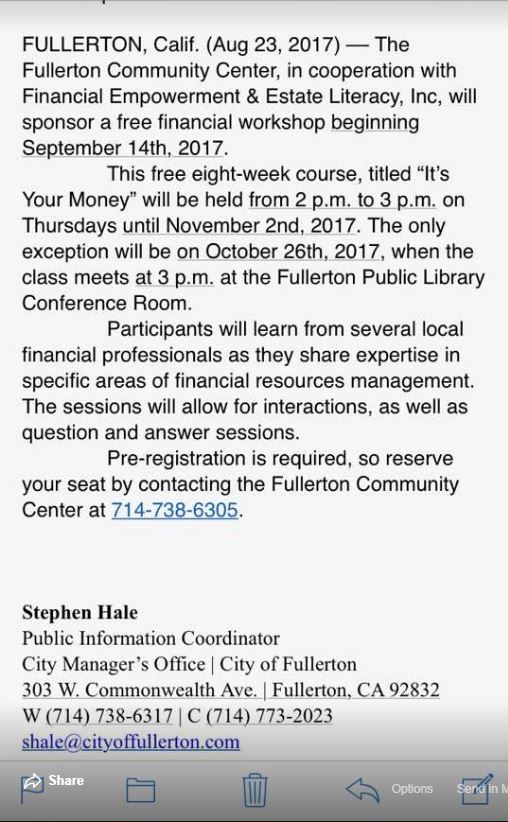 So let's get this straight. The City of Fullerton, which has been incapable of balancing its budget for at least four years, and that has dipped into reserved funds to the tune of $45,000,000, and that is a couple years from insolvency, is promoting financial empowerment and estate literacy to the citizenry! How funny and unintentionally ironic.
I wonder if this free class will be promoting the benefits of a new sales or utility tax to pay all the salaries and benefits of those experts in City Hall who have dug us into this hole.