New procurement card policies are being implemented at City Hall this week.  That's a good start and something to be cautiously optimistic about.
Until such changes extend to the merits of things like conferences and travel, any such reform will be of limited value because it's all interrelated.  Employees from all departments have had a reputation of being sent to conferences, staying for a couple hours, then skipping out on the rest to play tourist, play golf, or be entertained.  Some have joked about these trips being "paycations" — as in the City pays them to go on vacation.
CalNENA is the California chapter of the National Emergency Number Association, a trade organization for 911 dispatchers.  Without any consideration for the City's bleak financial outlook, or the value of such a trip, the Police Department sent two dispatchers to the annual conference in San Diego.  That shouldn't be too expensive, right?
$1,467 for hotel rooms and parking, $1,200 for conference registration, $93.84 for mileage reimbursement, and probably $4,000 to 6,000 in wages, benefits, and potential overtime paid out to other employees to cover their absences.  Their union agreement has a provision that considers it a full workweek if they attend training for 3+ consecutive days.  I assume that provision applies here.
Ballpark cost of attending = $6,500 to 8,500.  So what did the City of Fullerton gain from this trip?  You tell me…
Go here: CalNENA 2017 Conference Agenda and click View Details.
Monday.  There's no evidence in either the P-Card reports or the Check Registers that we paid extra for the "Exclusive Training Courses" or the Industry Leaders' Forum, which ran about $100 extra per event, per person.  It's a safe bet the only "benefit" derived was the Aloha Mixer.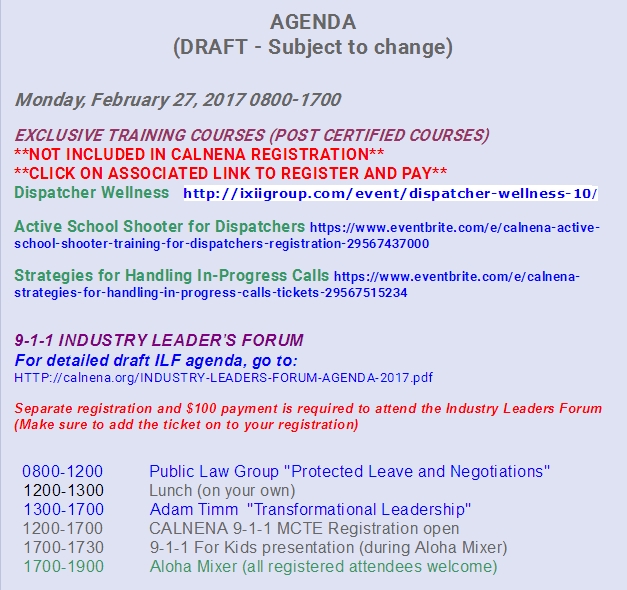 Tuesday.  Practically nothing of value takes place.
Wednesday.  A couple classes that might possibly have value, but again require separate payment and registration.  No evidence we paid for either one.
Thursday.  Same story as Wednesday.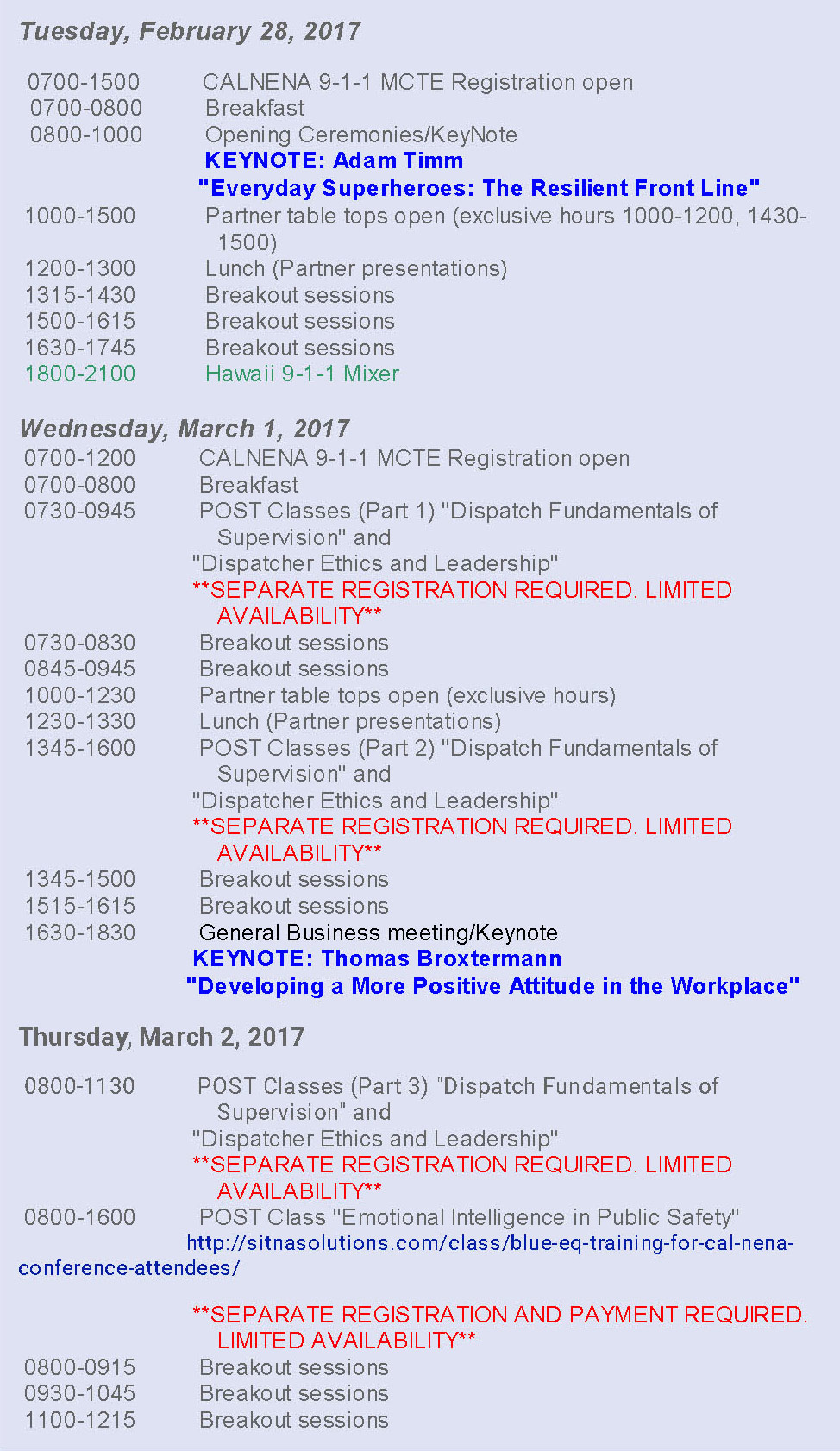 Tuesday's keynote address was entitled: "Everyday Superheroes: The Resilient Front Line" by some guy named Adam Timm.  We have actual footage from his pep talk.   Don't miss the part starting at 2:28 where he dons a Superman t-shirt.
I didn't hear anything in that short clip that isn't already common sense.  His pep talk sounds a lot like wisdom gleaned from $9.99 best sellers at the grocery store checkout.
Conference attendance and travel ought to meet a demonstrable need that can't be found anywhere else.  There's no reason to attend if the same insights can be found on the internet, in books, or by asking your peers for advice.  The City should also be asking themselves if it's the City's duty to pay for such conferences and travel.  Does the value of attending accrue to the City or the individual employee?  If it's the latter, the individual employee should be paying the costs themselves.
That's Fullerton's problem, the City doesn't seem to care what, if any, benefits are derived from going to conferences.  We just send people anyway.  Let's hope change is in the works.