If you were worried that Fullerton police officers were beginning to shed their reputation as some of the most boorish and careless cops in Orange County, don't be.
Here's a story about a well-regarded Fullerton businessman who was recently provoked into becoming a national bicycle advocate. He even decided to travel to Washington DC to lobby for bicycle safety on behalf of Fullerton's cyclists. What drove Mr. Joel Maus to take on this cause?
Three months ago he was riding downtown on a street without a bike lane. As he rode the slight downhill of a railroad undercrossing he noticed a metal drainage grate directly in his path. To avoid it, he looked over his shoulder and took the lane to make sure no one tried to pass him dangerously. Then he heard a loud "honk" and the crescendo of an engine behind him as someone swerved into the other lane and went around him.

Someone wasn't happy to see Joel riding in the lane. And that someone was a Fullerton police officer.

Joel was riding legally and safely. The officer was rude and reckless. Frustrated and determined to do something about it; that night he went home, created a simple logo, and made his first post on the Bike Fullerton Instagram account.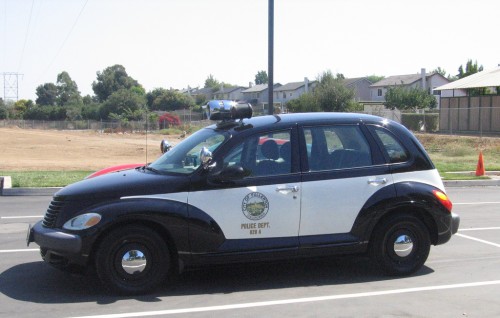 All of city hall's feeble and self-serving efforts to project itself as some sort of promoter of bicycling were nearly undone by one imprudent cop who doesn't seem to care much at all about the risk of smearing Mr. Maus all over the road. Of course this behavior continues to be tolerated by our neglectful city management and a spineless, self-interested city council.