Proud Leaders in DUI Enforcement
The Fullerton PD marketing apparatus is still trying to convince the public that some sort of equitable enforcement of DUI exists. Check out today's promulgation: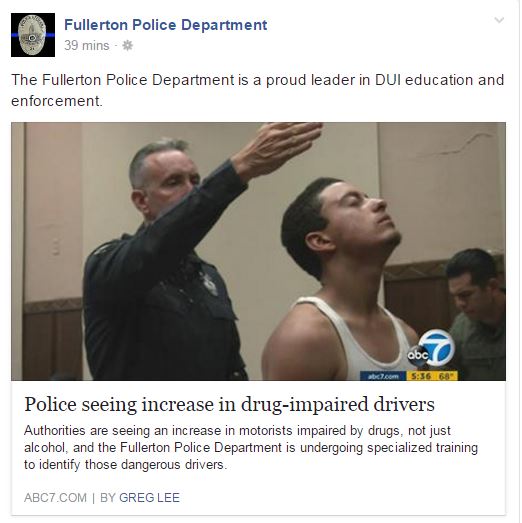 This is the very same police department that attempted to cover up a DUI collision committed by its own city manager just a few months ago. Now that we know former police chief Dan Hughes was committing criminal obstruction of justice (according to the OCDA investigator assigned to the case), this propaganda seems even more ridiculous.
One more thing to note: Temporary police chief Hinig is gone, and so Fullerton police are being led by Dan Hughes' own hand-picked captains Siko and Rudisil. While Hughes' legacy of corruption and obstruction may become the subject of interest in the ongoing federal probes into the OCDA, it is silly to think that our police department's age of shame ended with Hughes' departure.