Wouldn't it be nice if every City employee consistently set the bar for professionalism?
Michael Lemmon, of the Fullerton Fire Department, thought it was perfectly okay to purchase these inappropriate mugs using taxpayer money on his City-issued VISA card.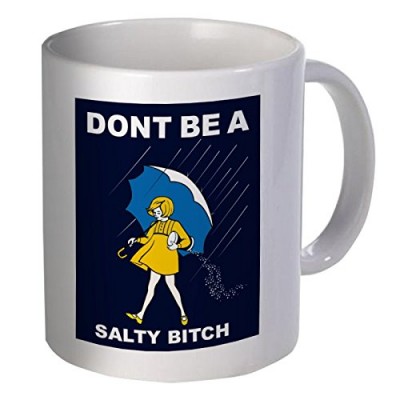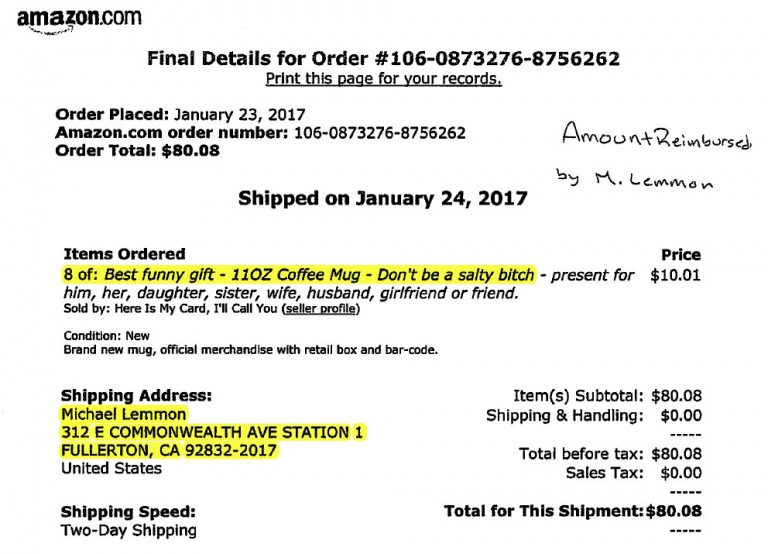 A couple months later, Michael Lemmon decided the Fire Department needed more coffee mugs, so he purchased these — again on the taxpayer's dime: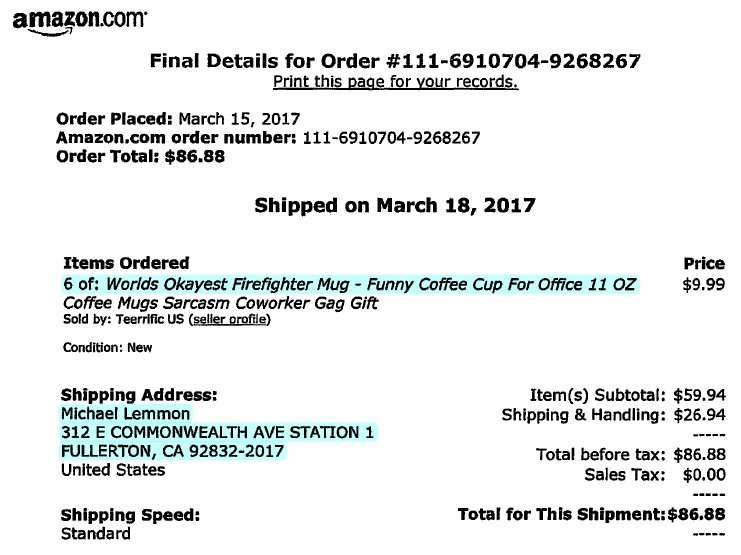 There is good news resulting from these indiscretions, however.  The folks in Administrative Services put their foot down and said no.  Michael Lemmon had to reimburse the City for the "salty" mugs, and return the "okayest" mugs to Amazon.
A few months pass and Michael Lemmon still has a City procurement card.  He spent nearly $2,200 over the course of a few days buying stuff from Amazon.com and other places, including a $549 coffee maker.  Note the approving official is Kathy Schaefer, who, as I mentioned in a previous blog post, does not work for the City of Fullerton.  She's a City of Brea employee.
Shouldn't the propriety of expensive appliances be vetted by actual City of Fullerton employees?  It's really hard to give Lemmon the benefit of the doubt given his previous poor judgment.
Everybody has lapses in judgment where we say and do things we later regret.  Michael Lemmon is no different than you and me in that sense.  But his choices here are an embarrassment not just to himself, but to the nearly 150,000 Fullerton residents he took an oath to protect.  His profession and the Fullerton Firefighter's Association are losers in this as well.
It would be cool if Michael Lemmon offered an apology.  I would even edit this post to include his comments.