The other day one of our commenters Fullerton Historian remarked on the propensity of politicians to don ridiculous looking hard hats and take on the millinery aspect of construction workers to ceremonially mark the beginning of a big, high visibility public works project. Silly gold painted shovels, picks and hammers are handed out to people who have very likely never put in a day's work doing manual labor.
I got to thinking about this. Why are these people apparently addicted to looking ridiculous, and why do they do it?
Then it struck me. They are talked into it by the very bureaucrats who have promoted some project or other. It's way the bureaucrats can really show who's calling the shots – by having their bosses stand up and look comical in public. Its sort of a combination of a dog peeing on a tree and the indoctrination of humiliation visited upon the kidnap victim of a terrorist. The politicians undoubtedly believe they are receiving potential photo-op material for their next campaign, but, boy, are they wrong.
So, the politicians are drawn into a web of complicity, the bureaucrats knowing that if (or, more likely, when) the project goes into the crapper, they have that image of the elected happily affiliating himself with the disastrous boondoggle and wearing a ridiculous hat, to boot.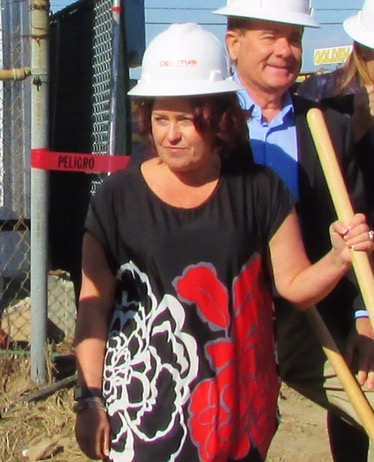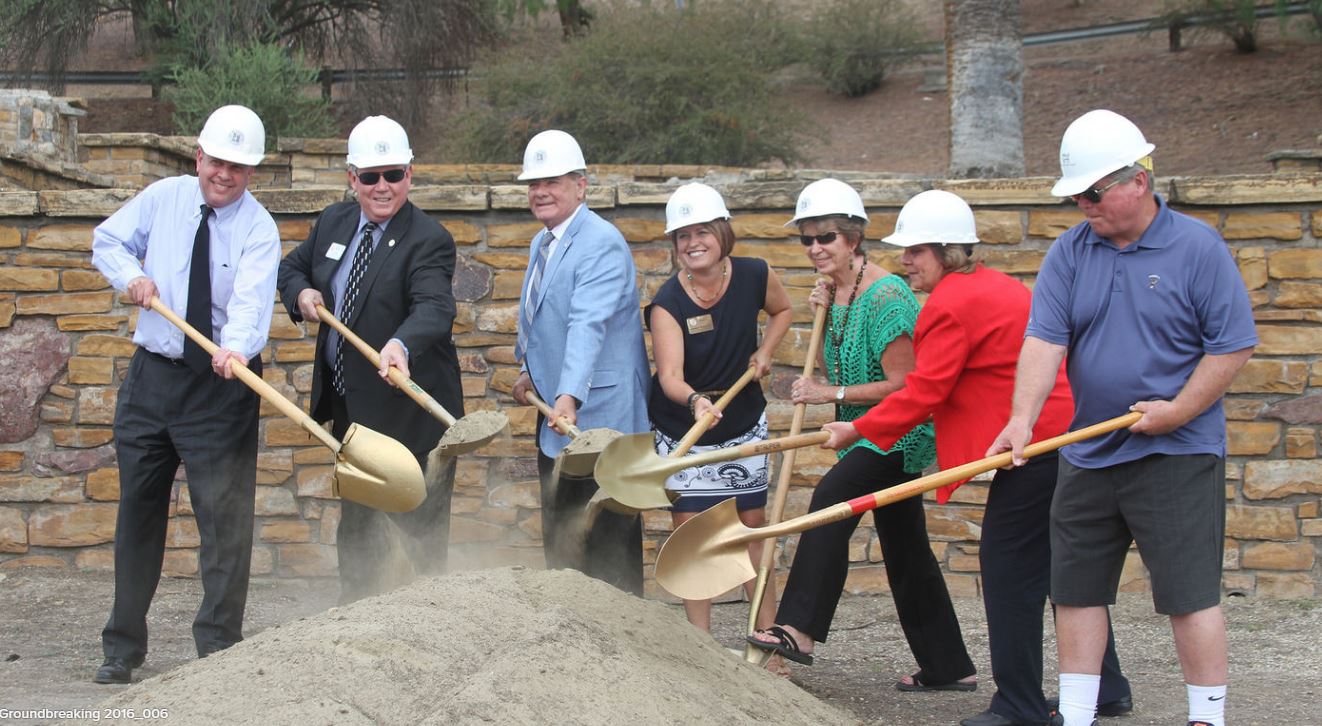 But seriously. The real issue is accountability the whole way through.
Every politician wants to take credit for the start of the big project that they can put on their campaign flyers. But where are these hard-hatted folks when the project runs over cost and late; when change orders swallow up the project budget; when the finished project turns out to be badly designed, shoddily built, under used, or unnecessary? They are sitting on the dais, hoping like Hell that nobody thinks about the project or remembers the now embarrassing picture with the the hard hats and shovels.
And now let's let Fullerton Historian take us home:
Too bad there's no photo follow-ups of projects that went sideways, were involved embarrassing construction lawsuits, or that nobody uses, or that just became a maintenance sink hole.