Boozing, Schmoozing and Being Lobbied. Check, Please…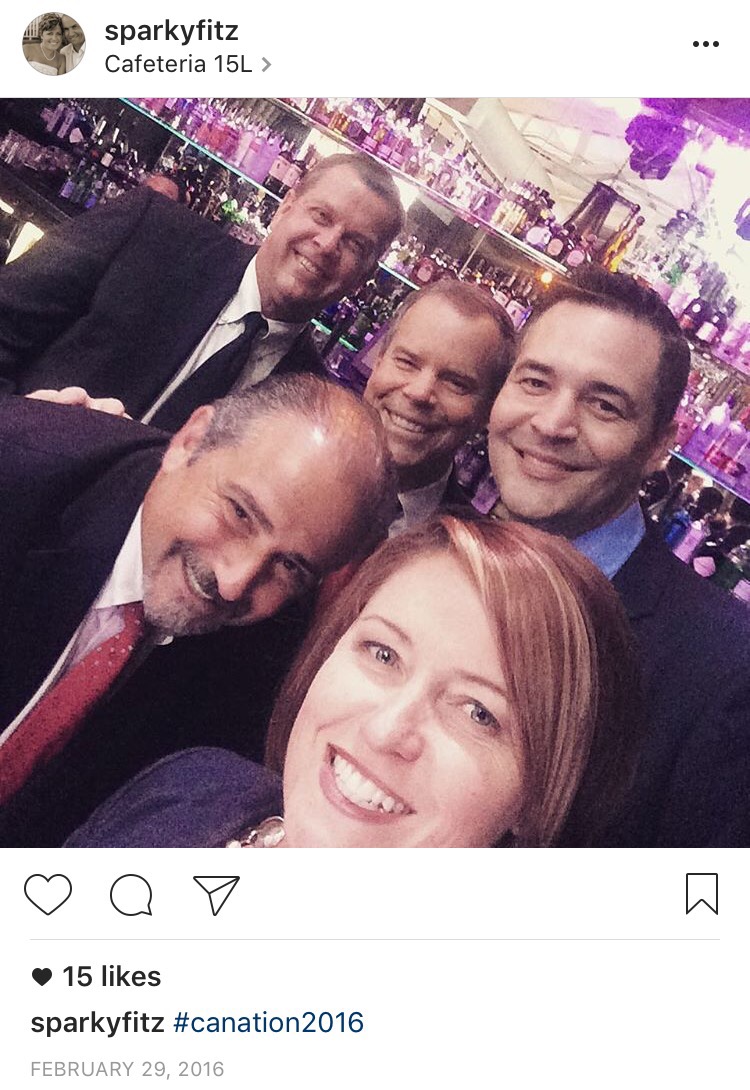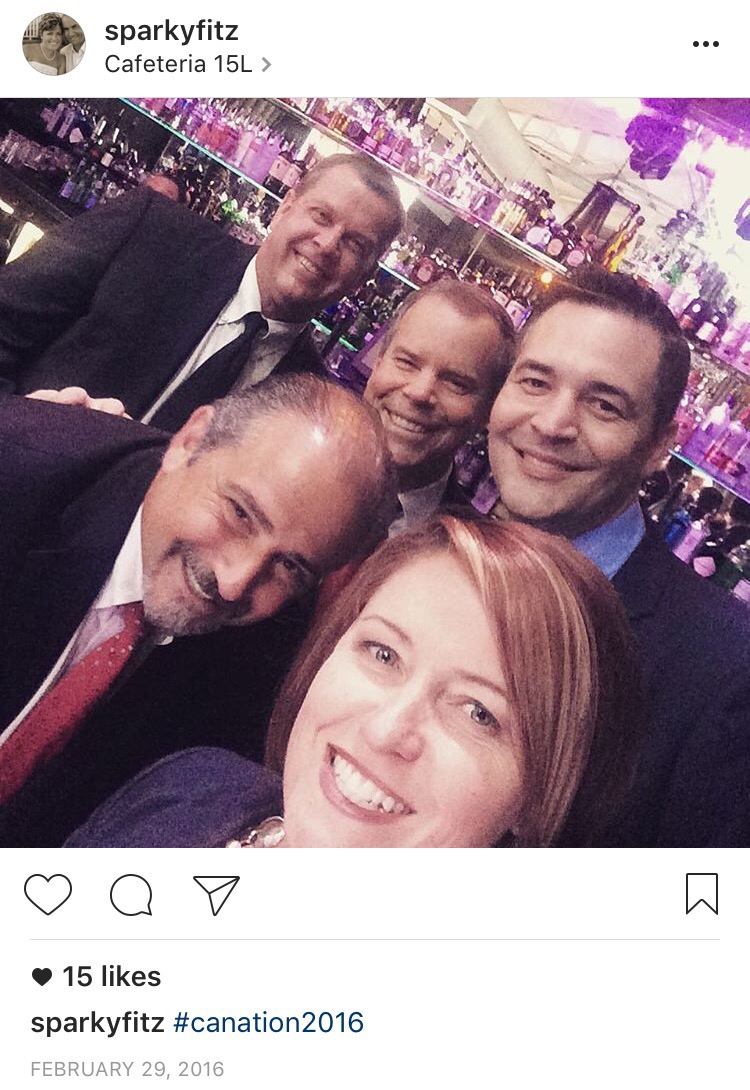 Let's say you're the mayor of a City that is chugging red ink like a drunk city manager slurping booze in a cheap downtown Fullerton bar. Would you be sensitive to the appearance of wasting taxpayer's money on a footling trip to Sacramento, ostensibly to "advocate" for something? Well, not if you're crooked, and very confident. And nobody has accused our 2016 mayor, Jennifer "sparkyfitz" Fitzgerald of honesty, or lack of confidence about not having it.
Last year the Orange County Business Council, the twisted brain child of grifters Curt Pringle and Lucy Dunn (whose purpose is to rob public agency coffers) teamed up (once again!) with the Association of California Cities – OC another twisted brain child of Curt pringle and Lucy Dunn (whose purpose is to rob public agency coffers). Why? The teamwork was meant to throw a big, out-of-town lobbyist party. In Sacramento. Naturally, our then mayor-for-hire Jennifer "sparkyfitz" Fitzgerald had to attend. And so did our then-City Manager Joe Felz. Wild Ride Joe knew which side of his bread was buttered and who was buttering it. And then there was all that liquor – paid for by somebody or other.
Of course "advocacy" means lobbying, but surprise! It turns out that the would-be lobbyists were not going to Sacto to lobby, but to be lobbied! And we paid for it.The politicos who went were there to lobbied by other ACC-OC/OCBC members! That's the cozy, incestuous little world inhabited by the Fitzgerald family. That's the ACC-OC/OCBC formula for success.
Wow. Even Doug "Bud" Chaffee went to this expensive non-event. And while certain stuff that couldn't be easily laid on the public – like Chaffee's wife's plane ticket – was reimbursed by the party-goers – the rest of it was on our dime. And at the very same time Fitzgerald was lying about Fullerton having a balanced budget. Here are the numbers: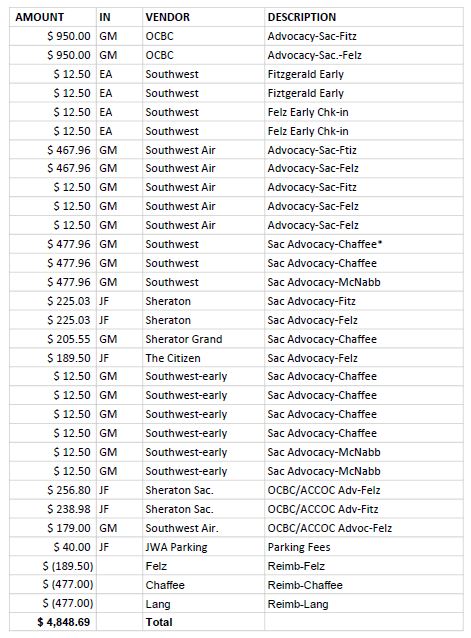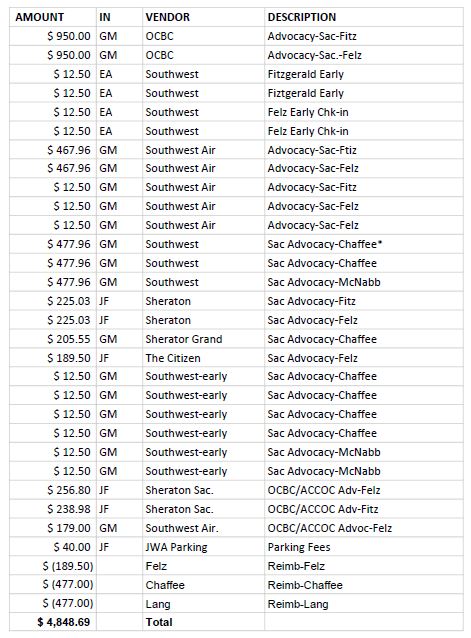 What sort of idiot pays almost $500 for airfare to Sacramento? The sort of person who is playing with house's money. I wonder if a single mutual legislative goal was achieved. I bet not. Any takers?