Airport Saga Continues. Does "Hangar 21" Conform To Zoning Law?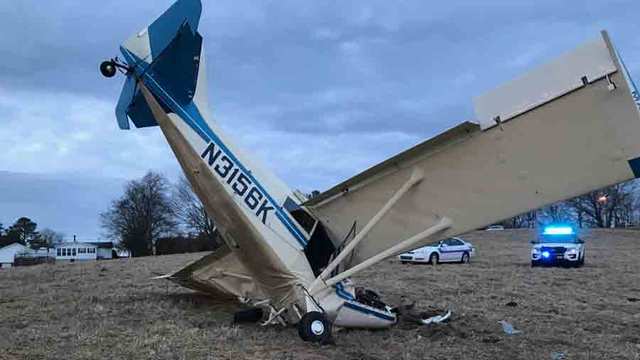 In my previous post regarding recent doings at the Fullerton Airport I described a big lawsuit by a disgruntled former tenant, Air CombatUSA, and also remarked upon the propriety of the use of airport property as a party venue called "Hangar 21." The implication was there might be some sort of Federal Aviation Administration issue. One Friend, "Order 5190.6B, Chapter 9" provided the name and place where such issues as equality access to aviation facilities are spelled out by the FAA.
But then another of our Friends, "Little City Planner School Graduate" questioned whether such use was even legal per the Fullerton Municipal Code. I didn't have a clue. So I looked it up.
Per Fullerton's Zoning Map, the airport is designated "P-L," i.e., public land. Municipal Code Section 15.25 describes permitted and CUP uses for the P-L designation. Here they are:
   The following uses are permitted in a Public Land (P-L) zone, subject to the provisions of this chapter:
   A.   Flood control reservoir areas.
   B.   Public parks and open space areas.
   C.    Public educational facilities.
   D.    Public buildings including administrative buildings, libraries, fire stations, reservoirs, and maintenance facilities.
   E.     Public parking facilities.
   F.     Public transportation facilities.
   G.    Public golf courses.
   H.    Other similar public facilities when in conformance with the purpose of this zone when recommended by the Director of Development Services, and approved by the City Council.
   A.   The following non-public uses or activities are permitted in a Public Land (P-L) zone when approved by and subject to conditions of the City Council:
      1.   Commercial stables, subject to the development requirements, provisions and conditions of Subsection 
15.55.030
.C of this title.
      2.   Open-air marketing activities including, but not limited to such activities as a cooperatively sponsored farmers market or swap meet.
      3.   Commercial agricultural production and non-retail plant nursery operations excluding cannabis cultivation as defined in 
Chapter 15.04
.
   B.   A special event may be permitted on a property with a Public Land (P-L) zone pursuant to 
Chapter 8.71
 or 
Chapter 9.12
 of the Fullerton Municipal Code.
(Ord. 3227 § 3, 2016; Ord. 2982, 2001)
You will notice that there is no provision for a private party venue, no matter how tenuously tied to a legitimate "public transportation" use such as helicopter rides.
So what gives? Hangar 21 as a party spot seems to be in violation of the Code since it is not consistent with the uses described above, and since the City Council has never even tried to legitimize it via 15.025.020(H).