4th District County Supervisor 2018 Edition
Out here on Screech Owl Road we stay informed, distantly, of the doings in humble Fullerton, a place of constant interest and amusement value. When the dust storms and tortoise races grow tedious we often turn our attention to your town.
And one genre that never bores, are the stories of political ambition and the small-time politicians with big dreams – for themselves, mostly.
Is it really too early for you Fullertonions to start thinking about who represents you as County Supervisor in 2018? The campaign process normally starts at the end summer before the election and that is about six months away. On the other hand two Fullerton characters may play a part in that campaign so why not indulge in some early speculation?
The current incumbent is former Fullerton Councilman Shawn Nelson, who is ending a second completely lackluster term, in which County watchers could hardly distinguish a difference from his sleepy predecessor, Chris Norby, except that the casual corruption at the County and the downright wackiness have gotten even worse. He's termed-out in 2018.
The talk is that both Bruce Whitaker and Jennifer Fitzgerald both have their eye on the job even though they've just been re-elected to their current positions in Fullerton. Oh well, political ambition trumps loyalty to the electorate every time, right?
A candidacy that splits the Fullerton electorate could leave the door open for a an Anaheim candidate with a decent reputation to join the fray. Who that might be remains to be seen.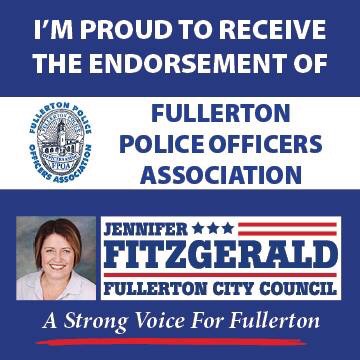 Speaking of reputations, as to their records, Whitaker and Fitzgerald are quite similar, except that Whitaker has promoted accountability from the Fullerton Police Department, and stood on the right side of the Kelly Thomas murder, where of course Fitzgerald and her ilk were no-shows. The cop union supported Fitzgerald, and she has done her best to cover-up and protect the Culture of Corruption – while actually having the nerve to credit former Chief Danny "Galahad" Hughes for "reforming" something or other. Whitaker has also been on the right side of the ongoing red-ink budgets that Fitzgerald brazenly lied about to the voters. And he tried to establish an audit committee to keep the bureaucrats on the up and up.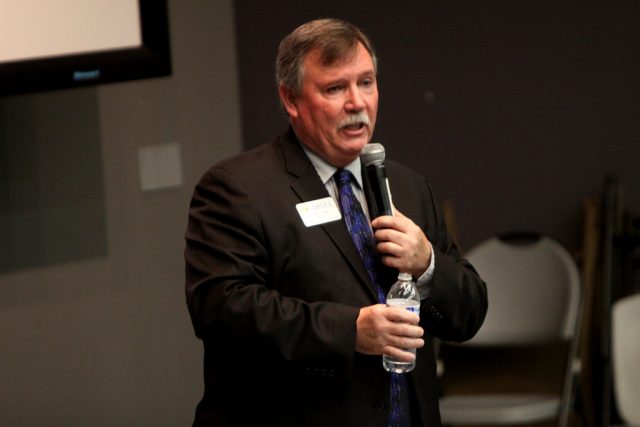 Unfortunately for Whitaker, there are many points of convergence, voting and performance-wise, with Fitzgerald. There is the massive and rampant overdevelopment of Fullerton; the creation of the phony language of the Coyote Hills plebescite and then the fighting of the successful referendum; there is the the absolutely horrible dereliction of duty by supporting voting districts Map8A, cooked up by the bar owners in the riot zone known as downtown Fullerton to dilute the voters in that vomit and urine-soaked district. They both voted to waste $100,000 on a completely unnecessary "interim" City Manager. They both sat by doing nothing as hundreds of millions of gallons of prime MWD water leaked out of Laguna Lake.
The 4th District election will really gear up in the summer, but there's no doubt that Fitzgerald, if she is running, is already lining up her bankrollers: Anaheim's deep pockets with ties to her "employer" the slimy, pink lobbyist Curt Pringle. Whitaker can't compete with that money machine. But as Anaheim's recent elections proved, money isn't everything. Still, if Whitaker is going to run, he had better start showing voters why there's a real reason to support him.