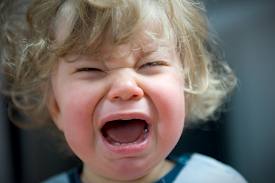 I just couldn't resist posting about this. It's about some Kansan dude who coughed up his jism to a lesbian couple so they could give birth to a daughter.
Everything was going pretty okay, from conception (let's be courtly and not inquire about the details)  through birth, and early First Five nurturing. But, alas, the lesbians fell upon hard financial times and apparently have put in for taxpayer subsidy for their toddler.
And now Kansas wants DNA Dad to cough up even more – child support!!
Apparently those damn patriarchal Kansas laws require that in the case of welfare there be a daddy. Even the lesbian lobby is mad.

Honestly you couldn't make this stuff up.