Now, What About Our Water Tax Refund? Part 1: A Recap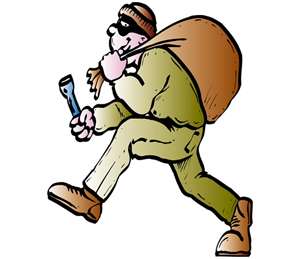 For 40 years the City of Fullerton has added a 10% tax to your water. The ostensible purpose was to pay for general city costs necessary to deliver water, like the City Manager and the City Attorney. In the beginning the rate was a small 2%. Then in 1970 the City Fathers realized nobody was watching and they bumped it to 10%. But the fee had nothing to do with infrastructure or anything else withing the purview of the Water Utility.
For the first 27 years it was just a scam – the City departments were already charging directly to the Water Fund – the 10% was just pure high-fat content bureaucratic gravy, ripped off from unsuspecting water users by ignorant and lubricious politicians and administrators; then in 1996 Proposition 218 was enacted, requiring that objective studies, approved in public, be the basis of these charges. At this point the annually rubber stamped water tax became illegal; but it was still there, happily rising whenever the cost of the water commodity itself went up – from 1997-2012.
In 2012 the City itself acknowledged the magnitude of the ill-gotten revenue – over $27,000,000 since 1997, a sum that went into the General Fund to pay for salaries and benefits of employees who have absolutely nothing to do with the procurement or transmission of water, as well as other fun stuff – like council junkets to four start hotels.
Last year, the previous council majority made a commitment to return as much of the graft as possible. The new council? Don't hold your breath. Mrs. Flory, one of architects of the ripoff, and someone who, arrogantly, has never even bothered to proffer an apology for her heist, has claimed that the City can't afford refunds of even the minimum amount prescribed by law.
Well, we'll see how this plays out. In the meantime, stay tuned for Part II: How to Phony Up A Report.