Your Choices Couldn't Be Clearer
It seems like I keep saying this. And it keeps being true.
The Old Guard Establishment that buried us under a mountain of unfunded pension liability, that stole almost $30,000,000 in the guise of a water "fee" and who created a murderous Culture of Corruption that abused us, stole from us, lied to us, and even killed one of us, isn't going without one last, vaporous, noxious gasp.
Jan Flory disappeared ten years ago, run out of office after a two-term misrule that included overdevelopment, massive corporate subsidies, boondoggles galore, and of course, worst of all, the disastrous [email protected] retroactive pension spike. Now teamed up with the most obnoxious elements of the corrupt, unapologetic cop union, Flory represents the completely discredited Ancient Regime better than anyone.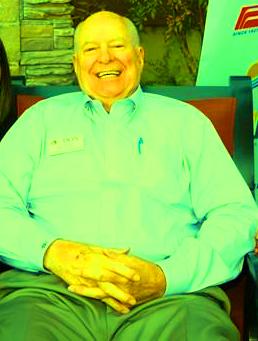 Well, anybody but Flory's old chum King Don Bankhead, recalled twice and so desperate, demented and disconnected that he still believes he has something to contribute to Fullerton besides the comical spectacle of falling asleep during meetings.
There's somebody called Rick Alvarez running, who like Flory, has been hugely supported by the cops. This cipher is the last wheeze of the Ackerman repuglican tribe, a dying breed to be sure. No one knows anything about this drone, except that he appears to be willing to say anything to anybody. He is also supported by the Old Dems who see in him their main chance of stopping reform.
Then there's a woman called Kitty Jaramillo who seems to be just what what the doctor ordered – in case you wanted a former city employee making decisions that affect her pals' pensions. Cynically, she's been dropped like a hot potato by those Old Dems and the cops who don't want her siphoning votes from their candidates, and who wouldn't support two latino-named candidates.
Another entry is Jennifer Fitzgerald who stood up to Dick Ackerman when he started tricking himself out for the cop union. But this sure seems like way too little, way too late: as Friends will recall she was a big opponent of the recall which speaks volumes as far as I'm concerned. Her backing by Ossified GOP clique is equally telling. Her employment is based on lobbying and political hackery – which for Republicans is a sure fire sign that they are for big government.
Are you sufficiently depressed, yet? Don't be! You can do yourself a favor. You can support conscience and reform.

There is Barry Levinson, a guy who has been on the front line of reform for the past couple of years, and a man who wuold undoubtedly demand accountability in City Hall.
Jane rands has been at the forefront of reform in Fullerton, too, particularly about land use and cop brutality, which has not endeared her to the liberal establishment.
Finally I arrive at Travis Kiger and Bruce Whitaker, the incumbents. These two have accomplished more in four months than their predecessors had done in twenty-five years. They have finally ended the illegal water tax and they have demanded fiscal and practical accountability from the police department. Naturally the public safety unions are outraged and have spent a fortune attacking them. Why? because Kiger and Whitaker work hard for us, and the unions just hate that. They hate it a lot.
Yep. The choices stand in stark contrast to one another. You can go back to the depressing days of unaccountability and irresponsibility; the days when our police department spiraled out of control; the days when downtown Fullerton became a subsidized, open-air booze court; the days when land was given away to favored developers and City Hall looked the other way when it came to environmental impacts on the rest of us.
Do the right thing.