The Deal That Didn't Happen
In Fullerton the mayor succession is just about the only political intrigue we usually have, with the upper tier repuglicans like Ed Royce Jr. and Richard "Dick" Ackerman calling in markers for their previous endorsements, in order to keep some hapless lady Democrat from getting the largely ceremonial job.
In 2010 the deal went down right on schedule as the Three Tired Retreads voted in install Dozing Don Bankhead as "Mayor Pro Tem" instead of Sharon Quirk-Silva whose turn it was. Well, since the Mayor Pro Tem is traditionally next in line to be Mayor, the proverbial handwriting was on the wall.
And then in 2011 the damnedest thing happened in sleepy Fullerton. All Hell broke loose.
With the murder of Kelly Thomas by members of the FPD, with an entire Culture of Corruption finally exposed, with Redevelopment subsidies to campaign supporters uncovered, with an illegal, hidden 10% tax on water laid bare, with the subsequent Recall of the Three Stripped Gears, things took a turn for the weird.
In November, with the Recall signature campaign gathering steam, it suddenly became a matter of conjecture whether it could be business as usual for the Fullerton Old Guard. We said as much, here. And what we asked about  is exactly what happened as we reported here.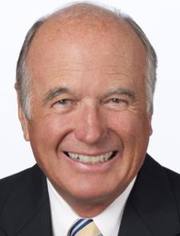 But never let it be said that Tricky Dick Ackerman missed a trick. I've got it on excellent authority that the Three Blind Brontosauruses didn't elect Q-S without first proposing The Deal: in exchange for making her mayor for 2012, she would have to promise to oppose the Recall of The Three Dim Dealmakers!
To her credit Sharon Quirk-Silva saw what we saw: that her outbound colleagues had no choice but to make her mayor and were in no position to try to cut deals with anyone. When you're out of chips the poker game is over.
And now the recall is qualified, an election will be scheduled for June, and the 'pugs get to watch Quirk-Silva run for re-election with the title Mayor of Fullerton. Best of all they got nothing out of it.