A Public Nuisance Announcement: Lorri Galloway's Eli Home Said to Be On Rocks
Said by Lorri, of course.
And naturally the local media and a few compliant bloggers are publicizing the fact that Anaheim Councilwoman Lorri Galloway's charity the "Eli Home" is facing tough times.
This is hard to believe given the massive support offered the Eli Home by us federal taxpayers to the whopping tune of $500,000 a year, not counting all the local support given to Galloway by genuine philanthropists and of course by people who do business in Anaheim.
Of course we know a little bit more about Lorraine's track record from her 2010 scampaign to be our county supervisor. It's not pretty.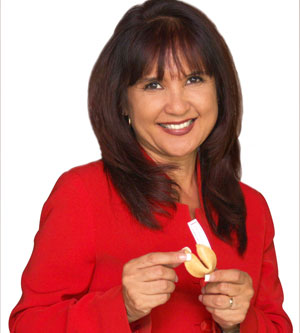 We know, among other charming things, that she and her husband scammed his aunt out of her house in Salinas just before they popped up in OC praising the Lord for their good fortune in investments. And we know the family has always been on the Eli Home payroll in one fashion or another.
Then there were revelations of more financial embarrassments that led to quick exits, stage left and more re-appearances, stage right.
And through it all the fake residences, jewelry, manicures, baby-talk and expensive cut and dyes remained.
The really ironic thing is that Lorri is now bemoaning that the Eli Home house in Anaheim Hills – yes, the one built without permits – faces "closure." Some of the neighbors over there have claimed over the years that that house was never actually open in the first place; that it was just a Potemkin village, an empty abode, a prop to gin up financial support for the family business.
Anaheim.