WARNING: Graphic Photo of FPD Beating Victim
This is what happens when a city loses control of its police force.
Kelly Thomas did not deserve to die this way. Nobody does.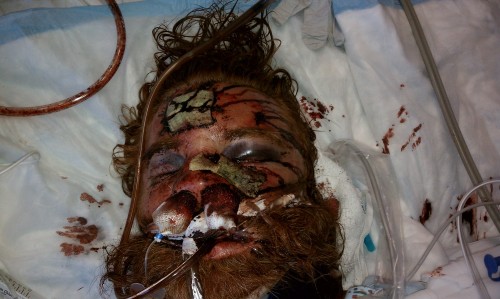 Clearly there is a systemic problem within the FPD culture which permits, condones or even encourages police officer violence against residents of Fullerton.
This must end now.
Email the City Council and demand justice NOW! Council@ci.fullerton.ca.us