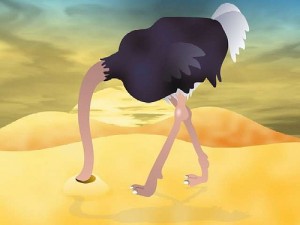 We may not always have agreed with the liberal activism of Fullerton's Ralph Kennedy, but there's no doubt that the engineer-turned-civil-rights-activist was the real deal – a committed believer in social justice who was willing to take unpopular stands on behalf of the causes for which he advocated.
In its obituary of him in 1998, the Los Angeles Times wrote: "He was one of those rare people who saw things as they should be. He wasn't willing to sit in his comfort while others in the world were suffering. He always felt like he needed to dig in and do something to bring about justice, to take action, to risk his own comfort in order to make things better."
But Kennedy's two children – Sharon Kennedy, who is publisher of the Fullerton Observer, which Ralph and his wife, Natalie, founded in the 1970s; and Rusty Kennedy, head of the Orange County Human Relations Commission, which claims to advocate for concepts similar to those advocated by the elder Kennedys – are frauds. Their actions (or inaction, really) following the brutal slaying of Kelly Thomas by Fullerton police thugs shows how they have become lapdogs for the political establishment, which is the very opposite of the behavior displayed by their Dad. Unfortunately, modern liberals usually defend government power and abuse — they don't stand up for the poor and downtrodden any more.
The Observer has run various news stories about the Thomas killing at the hands of cops, but the stories read like articles hatched in the Fullerton PD's press department. There is no sense of outrage and an unconscionable reliance on official explanations and official sources. (It's as if Ralph Kennedy, known as a crusader against housing discrimination, took at face value the official government explanations of why black folks were treated as second-class citizens in the old days. "Don't worry, folks, Gov. George Wallace and his able team of government officials will get to the bottom of it!") The Observer, promoting the lame efforts of Rusty and his commission, runs a story that declares: "The Orange County Human Relations Commission is responding to community requests for help in the tragic beating death of Kelly Thomas. On behalf of the Commission, Rusty Kennedy endorsed the idea of an outside, independent investigation of police practices and procedures in the case and more broadly across the department. He gave City Manager Joe Felz an evaluation of Michael Gennaco for the LA County Office of Independent Review. The Commission has worked with Gennaco in hate crime cases and most recently in setting up an OIR in Orange County, which is now staffed by Stephen Connelly, one of Gennaco's proteges."
The Observer and Kennedy should be denouncing this brutal attack as a hate crime and staging sit-ins and other demonstrations. Instead, they are joining the official whitewash and telling us to trust these not-so-outside investigations. Connelly has not produced a single serious investigation since he became the head of the supposedly independent commission that operates basically at the behest of the Sheriff. You might as well ask Dick Jones to produce an outside investigation.
Fortunately, this blog is filling in the role that lapdog players such as the Fullerton Observer play. Fortunately, Orange County residents are starting to learn that the Human Relations Commission is a way for limousine liberals to live large on other people's money while pretending to stand up for the principles that true liberals such as Ralph Kennedy actually stood up for.