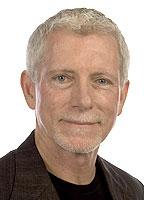 Remember the useless OC Register tool David Whiting, who just couldn't bend his moth ball size brain around the concept of a killer cop? And remember this pathetic load of road apples in which Whiting firmly attached his eagerly quivering lips to Doc HeeHaw's withered undercarriage?
Now enjoy The OC Weekly's Scott Moxley (a real reporter, by the way) as he tunes up the OC Register's hackling, here. There seems to be a long tradition of pro-cop stoogery at the the rag, er, I mean the Reg, and Whiting is the latest wearer of the crown.
The central theme of Moxley's piece is the notion that members of the Fourth Estate have a moral obligation to challenge those in authority, not lick their, um, boots. Poor Lou Ponsi is forced by his boss to write fluff pieces. Whiting has no such excuse; he seems perfectly content to pet and pamper those in authority, no matter how little he actually knows about what's really going on.
If the Register can't do its job a journalistic endeavor, I say it's time to pull the plug. Who will join me in a boycott?