Kelly Thomas Medical Records To Be Released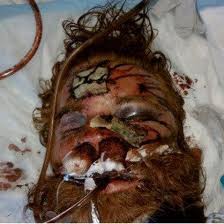 We have learned from Ron Thomas, father of Kelly Thomas, that the medical records of his son who was beaten to death by six Fullerton cops, will be released tomorrow. Thomas' lawyer, Garo Mardirossian, will present the medical facts of the case plus additional forensic analysis to the media at his offices in Los Angeles at 11:00 AM.
FFFF will be there to record the entire event.