FFFF Exclusive. The Crime Scene Photos that the FPD Forgot to Confiscate
When that cop intimidated Bunny and took her roll of film shortly after the brutal beating of Kelly Thomas, he didn't realize that Bunny had already used up another roll of film taking pictures of the crime scene. She thought that roll was useless. She was mistaken.
That roll of film escaped the clutches of the Fullerton police and these photos were developed over the weekend: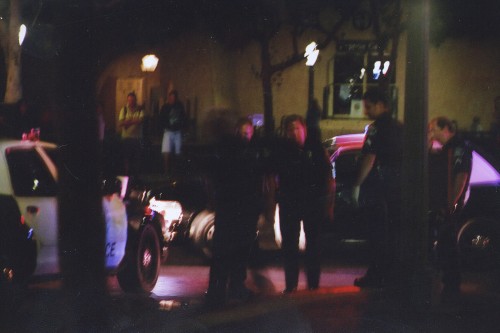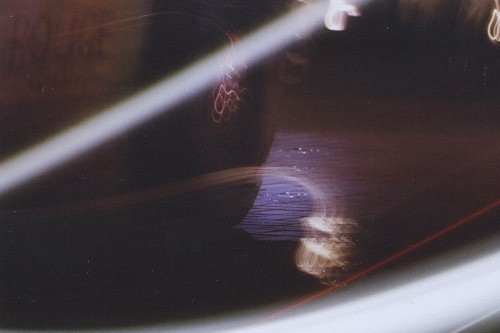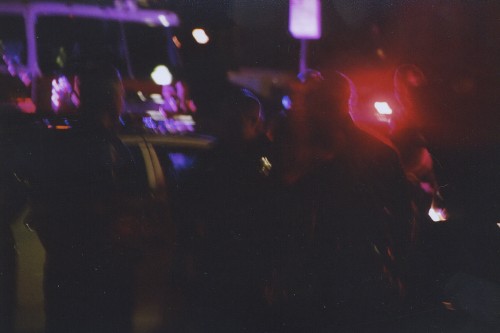 The pictures are chilling, knowing what we know now about how Kelly died. Yes, we can see light reflected in the pool of blood near the cops feet – right next to the front right wheel of the patrol car. The light pole to the right of the picture is where Kelly's Memorial has been set up.
The one thing that strikes me most is the way the FPD are not treating this like a crime scene.
Click on the pictures to enlarge.