Hard Hiring Freeze at County; Someone Forgot to Tell Clerk-Recorder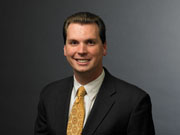 Well, he's at it again. County Clerk-Recorder Tom Daly appears to be doing the crony thing again.
In the past we took him to task for employing the relatives of campaign contributors. The funniest thing is that Daly likes to hire political types to act as intergovernmental liaisons and such like nonsense. What this has to do with the functioning of a County Clerk's office is anybody's guess.
Just recently Daly has hired Jordan Brandman, a supposedly up-and-coming Democrat who got himself elected to the Anaheim Union High School Board a few years back. Was there an open recruitment by the Clerk's Department?
What special skills does Mr. Brandman bring to the Clerk's office? Hard to say. According to his official bio his work history over the past decade has been pretty, um, varied:  some political appointment jobs in Sacramento, followed by a brief stint with the useless OC Business Council in "workforce development" (including his own, presumably), and most lately employment in the Brandman family "environmental consulting" business. What any of this background has to do with the smooth operation of the County's top paper shuffler is unknown.
What is known is that last fall the County CEO instituted a strict "hard hiring freeze" policy across all County departments. Either Daly didn't get the message or perhaps he's just flipping the bird to the CEO and the Board of Supervisors. Daly is elected, of course, and may figure he'll do whatever he damn well pleases. Because he over-charges his customers for his services, Daly returns a surplus to the County's General Fund. And maybe this makes him feel he's above the belt-tightening endured by everybody else.
Another sad truth is that very few politicos have any marketable skill sets applicable to getting and holding real word vocational employment; others seem to have lost their taste for actually working at all. Many need a source of income as they plot full-time supervisorial and legislative careers. And the taxpayers pick up the tab. Is that what's going on here?