The Lights Have Gone Out on Lucky Way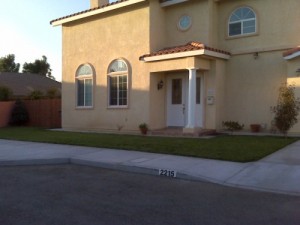 Yes, the house is dark at 2215 Lucky Way, Anaheim, CA.
The neighbors will tell you that, yes, someone was living there. Once in awhile they would catch a glimpse of a squat little kid whose infrequent visitors called "Yo, Billy Dude!"
The grass looked green, so somebody was paying the water bill, alright. And there was that one party with loud speed metal blaring. Once in awhile a pale round face peered out from behind the red velvet drapery to surreptitiously survey the neighborhood.
Two cars used to be seen in the driveway. The same two cars. They never moved. But now the cars are gone and the house is dark.
Sunset has descended on Lucky Way.