If somebody were teaching a class of young bureaucrats and politicians on the art of how to really screw something up and get a way with it, he might very well use the County of Orange's acquisition of the building at 433 Civic Center West as textbook material.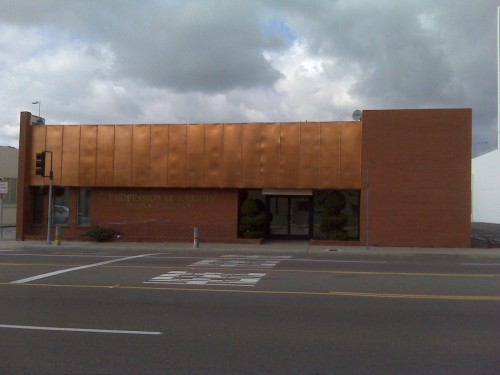 As we have detailed here, the building was purchased at the beginning of 2008 for $2.1 million by the Board of Supervisors, at the behest of County Clerk, Tom Daly. The ostensible purpose was to accommodate the overflow of paper in the County's archives, of which Daly is chief custodian.
Somehow, almost inexplicably, the County staff in the then RDMD building and real estate sections claimed to have checked out the building and found it acceptable; the County CEO Tom Mauk recommended to the Supervisors an "as-is" purchase, another inexplicable decision. As later events revealed, the County staff's involvement in this acquisition was utterly disastrous and placed the Board in what has become an acutely embarrassing situation.
So why did the so-called professionals make the determinations they did? There aren't a lot of choices. They were either lobbied by Daly; or they simply did what they thought Daly wanted them to do; or they are completely incompetent and should be immediately terminated for gross negligence.
I also note that the Board of Supervisors are endowed with ample budgets to employ able and competent staff. So what happened to these all these gifted people? Chris Norby, John Moorlach, and Janet Nguyen each voted for this. Where were their personal staff members? Was there not one competent person among all these well-paid supervisorial aides who could have raised a red-flag? How come not one of the Supervisor's aides walked a couple hundred yards to examine a decrepit building that staff was recommending purchase, as-is? And why didn't an "as-is" purchase raise a serious red flag to the Supervisors themselves, all three of whom purport themselves to be fiscal conservatives? Would any three of these folks buy property with their own money "as-is?"
And how come none of these same Supervisors argued for an examination of alternatives to acquiring real estate to house the paper overflow?
Or was "rubber stamping" simply the modus vivendi of these Superviors and their direct employees? I think we have to assume that the same narrow possibilities that apply to the bureaucrats above, also apply to the Supervisors and their personal staffs.
Sometime in 2009 the County hired Kishimoto Architects to do a space and physical assessment of 433 Civic Center West. We can only speculate at this point what caused this to occur, but since a competent assessment of a property normally occurs before and not after a property is purchased, I really have to wonder. But the building was acquired "as-is."
Kishimoto's assessment was grim. The building failed to meet the County Clerk's space needs; and it was deficient or obsolete in every conceivable way and can't be used by the public. It will cost additional millions to make it work; but the original investment appears to be a dead loss, given the scope and cost to fix the building.
And here's the rub, accountability-wise. So many people have their fingerprints all over this disaster that it becomes virtually impossible to pin effective culpability on anybody, and hence, accountability. Tom Daly is the prime architect of this fiasco, to be sure; but as his adherents are quick to point out, staff recommended this and the Board approved it.
So Daly can shrug and point to the incompetent staff. Staff is always protected as the poor, under-compensated civil servants that they are; and after all they were just following direction, they'll say. Plus, the lax overseer of the RDMD has slinked off to retirement with a massive, inflation-linked pension.
The Supervisors' aides can shrug it off, too. Daly wanted it, not us; plus, our crack County staff said everything was hunky dory. And besides we were out at the Chamber of Commerce breakfast schmoozing with the locals.
And what of the Supervisors themselves, who are responsible to nobody but the voters, and who have so signally failed them? Norby has already moved on, and Moorlach faces no opposition for re-election this fall. Janet Nguyen is the only one who is going to have to answer to the electorate on this issue. She'd better.