Lorri Galloway Honors Anaheim's History. Takes Up Residence in Colony District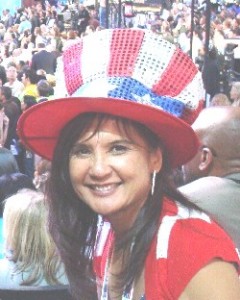 UPDATE: One of our eagle-eyed Friends has discovered that Cynthia Ward, aka "Colony Rabble" picked up on this post and shared the news with her fascinated readers over there.
What caught our attention was her statement that we have been deleting her comments over here. That is patently not true. We don't delete comments here – except in really, really  rare instances, and Ms. Ward is far too civil to ever trip our threshold.
– The Fullerton Shadow
Following up on our brilliant post about the carpetbaggin'  Anaheim councilman/billiards aficionado Harry Sidhu taking up residence in the 4th Supervisorial District, we turn our focus on the race's other carpetbagger – Lorri Galloway, who until recently, lived in the 3rd Supe District along with Harry.
One of our Friends just got an invitation to a campaign coffee klatsch with Lorri "in the comfort" of her "lovely restored historic home" in Anaheim's Colony District. She seems to have moved into a neighborhood near the busy corner of East St. and Lincoln, in a small enclave carved out by the UP underpass in which the City of Anaheim facilitated an historic preservation petting zoo. Not the greatest neighborhood, to be sure, but a whole helluva lot better than Sidhu's crib farther west on Lincoln Avenue.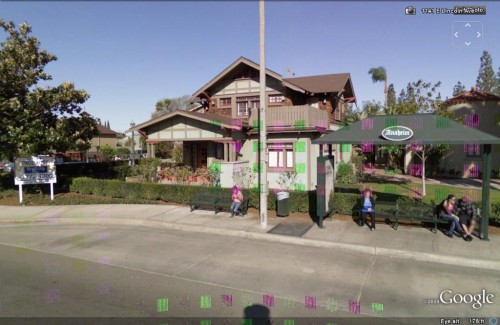 Say, what is it about Lincoln Avenue that attracts Anaheim Hills carpetbaggers?