It's Time for Shawn Nelson to Rescind His Endorsement of Roland Chi
We've all heard the story….Shawn Nelson endorsed two candidates for Fullerton City Council, Bruce Whitaker and Roland Chi, before both decided to run for the same seat vacated by him when he was elected to the Board of Supervisors earlier this year. Fair enough, Mr. Nelson. There were three seats open on the Fullerton City Council, two four year seats and one two year seat, and you had no way of knowing when you gave your endorsements that Whitaker and Chi would run against one another for the single two year seat. But that was then, and now you have to make a choice about who you are supporting. Will it be Bruce Whitaker or Roland Chi?
Here are your choices…
Roland Chi: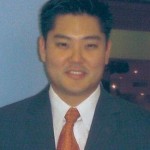 As reported on this blog,
————-
Bruce Whitaker:
Serves on the Fullerton Planning Commission (appointed by Shawn Nelson)
Has lived in Fullerton for 22 years
Founded Fullerton Association for Concerned Taxpayers (FACT) and repealed an unjust utility tax
Statewide Coordinator for Municipal Officials for Redevelopment Reform (MORR), an organization dedicated to reforming out of control Redevelopment in California
Shawn Nelson, you can't vote for both candidates. Do the right thing for your hometown and put your support behind Bruce Whitaker for City Council today.