Hide-n-Seek Harry Has Trouble Within; You Can't Buy Loyalty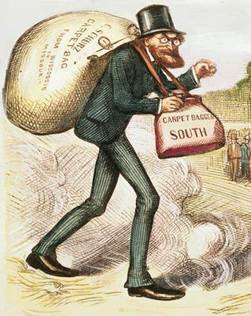 I received this email Saturday from our Friend Chris Thompson, and I would have posted it yesterday, but I was called upon to attend a bloggers party to be the master of the barbecue and ended up staying for dinner and drinkies, enjoy:

This morning at the Tea Party Rally in Fullerton, Harry Sidhu's Deputy Campaign Manager actually told me that he knows that Sidhu will probably lose and after a half-hearted defense, essentially acknowledged that the Carpetbagger assertion wasn't unreasonable.
I saw this overdressed guy dramatically shaking his head in reaction to Villa Park Councilwoman Deborah Pauly's characterization of Sidhu as a Carpetbagger.  I asked Admin who he was and he told me that he worked for the Sidhu campaign.  I decided to approach him and ask him why he was supporting a guy that didn't live in the 4th.  After kindly asking him to dispense with the crap about the specially rented domicile, he said…and I'm paraphrasing, but I'm very close…"Can I be honest?" "By all means." I say.
He said, "I really need a job.  I called every candidate and the Sidhu campaign was the only one that would hire me."
After telling me that he was a PoliSci grad from CSULB, I told him that in this Tea Party era, he might want to consider hooking his train to somebody that was conservative AND honest.  He said, "I know we'll probably lose, but maybe afterwards I'll earn the reputation of being an effective campaign manager."  I asked him why he thought Nelson never called him back and he said, "It might have something to do with the fact that I did calling for the Linda Ackerman campaign."  I told him that may have something to do with it.  He said, "I was the Orange County Republican Party Volunteer of the Year."  I was impressed.  I said, "You know, I want to know why Nelson didn't call you back.  Give me your name and number."  He wrote it down for me on the back of a Sidhu flyer.
I called Nelson and he informed me that this individual never called his campaign to ask for a job.  Now here's the part of the story where it becomes very clear that Shawn is smarter than me.  I said, "Call him.  He'd probably jump ship.  He acknowledged they were probably going to lose and that Sidhu was running a charade with this rented home."  Nelson says, "Why would I want to hire a guy that just said all of this stuff to you?"  Ummmm…..good point Shawn.
I've been fighting (mostly losing with a couple of great wins) political battles in Fullerton for 10 or 12 years.  It's only cost me money and time to do this.  I have little sympathy for a guy wanting to get paid to work for a candidate who is violating a principle of mine, much less opposing a guy I know to be an enemy of big government.  Probably time to move on, Mr. Deputy Campaign Manager.