The day after Harry Sidhu announced the formation of the "team" to run his carpetbagging, fake residency-based campaign for the OC 4th District Supervisor race, a seeming spate of commenters popped up in the local bloggery to promote Sidhu and attack Shawn Nelson's career choice. Good lord!  It was like watching bacteria multiply under a microscope.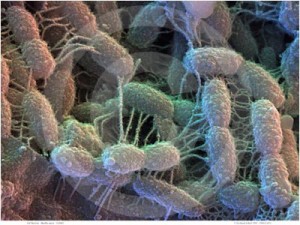 Here at FFFF we had:
Mad Max
Amy Lynn
Grassroots Advocate
Interestingly, Max and Amy presented themselves as innocent, earnest students. Meanwhile, Orange Juice was honored by the presence of:
Mark Redman
FootballDad
When Red County's Cynthia Ward's passed along the Sidhu press release announcing Team Sidhu, that thread was favored by a visitation from:
Orson
Anonymous
The only problem with this sudden eruption of teeming pro-Sidhu blog-life was that it all came from the same source and showed up on different blogs at the same time!
Well Harry, at least one friend is better than none at all.